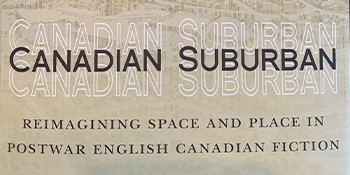 The Inaugural Robarts Keynote (online) will be held on Friday 8 July from 5pm to 6pm to hear CCY colleague and Associate Professor Cheryl Cowdy give a talk entitled "Neither Here Nor There: A Canadian Suburban Imaginary." You will find the Zoom link attached.
The Robarts Keynote was recently created to strengthen our collaboration with the International Council for Canadian Studies (ICCS). We intend to highlight the work of one of CCY's colleagues, every year, by hosting a keynote at the end of the ICCS Annual General Meeting.
Please join us virtually via Zoom to hear about the amazing work of Cheryl and to connect, albeit virtually, with our ICCS colleagues.