Learn how to use information and communication technologies to manage the opportunities and challenges businesses are facing today – choose Business Technology Management as the focus of your BCom Specialized Honours degree.
Study alongside a team of instructors who are actively working in research and publishing their work. With years of professional experience in the field, our teachers bring hands-on practice and theory to the classroom, so you can build expertise in:
Management of information and communication technology
Business process management
Project management
Critical thinking
Managing innovation using information technology
Communications and interpersonal skills
Hands-On Experiences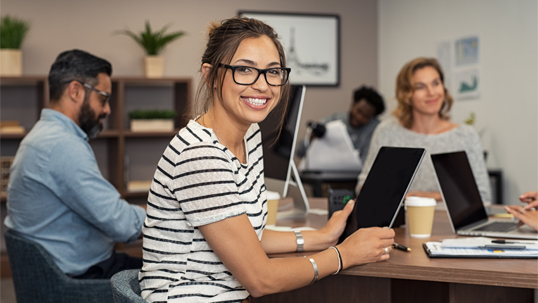 Get relevant and practical work experience to position you optimally in the future job market with LA&PS internships.
The BTM Forum helps you to establish the career of your dreams while connecting you with industry leaders, career opportunities, thought leadership, advanced education and networking opportunities.
In addition to what I've learned in my core courses, the Commerce program has allowed me the opportunity to learn in subjects beyond my major. It's allowed me to become more educated in areas that I can use in every day scenarios.
— Khalid Ali
Student, Commerce
Career Options
Given the ubiquity of ICT in all aspects of human activity, graduates of the BTM program are employable in virtually every conceivable industry sector, including: banking, healthcare, transportation, government, retail, commerce, manufacturing, education, etc. Some example career options available to BTM graduates:
Business Analyst
Project Manager
Business Technology Analyst
System Integration Manager
Business Requirements Analyst
HR Information Solutions Analyst
IT Business Solutions Consultant
IT Infrastructure Planner
Security Analyst