Rosemarie Powell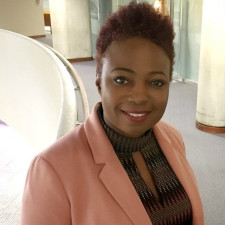 Executive Director, Toronto Community Benefits Network
Rosemarie Powell is a passionate advocate for social, economic, and environmental justice. Throughout her career, she has advanced equitable approaches to policy development and implementation at various levels of government as it relates to land use planning, infrastructure investment and urban development. She has led for over 20 years from the grassroots up, managing and developing several innovative and impactful community programs and services to support under-represented group's access to the labour market. Her community engagement and environmental advocacy work earned several awards for leadership and imagination.
Over the past four years as the Executive Director of the Toronto Community Benefits Network (TCBN), a non-profit community-labour coalition representing over 120-member community organizations and groups, unions, and social enterprises. Rosemarie has grown the community benefits movement and strengthened the coalition to create good jobs and opportunities through government investment in infrastructure and urban development for Black, Indigenous, and racialized peoples with a focus on those who are youth, women, and newcomers.
Rosemarie built on TCBN's initial success in negotiating Ontario's first Community Benefits Framework for the Eglinton Crosstown LRT and led the coalition through subsequent campaigns to secure community benefits for the Finch West LRT, West Park Healthcare Centre and Rexdale Woodbine Casino expansion. In the process, she has built strong partnerships with community, labour, government, and industry partners to address systemic barriers and increase diversity, equity and inclusion in the construction industry.
Learn more and join the TCBN's efforts to strengthen the City of Toronto's Community Benefits Framework, https://www.communitybenefits.ca.