Municipalities are at the forefront of service delivery to meet the diverse and ever-changing community needs in the face of fast-paced economic and social changes, as well as technological and environmental disruptions. Our annual Municipalities of the Future Symposium was created to provide a forum for professionals in the sector to discuss these challenges and innovative solutions, and to build cross-sector partnerships. Non-profit, community, academic and private sector organizations have been active participants in this event, and our symposium serves as a model of stakeholder engagement for finding interdisciplinary solutions to complex policy and managerial problems, and for advancing diverse communities with equity.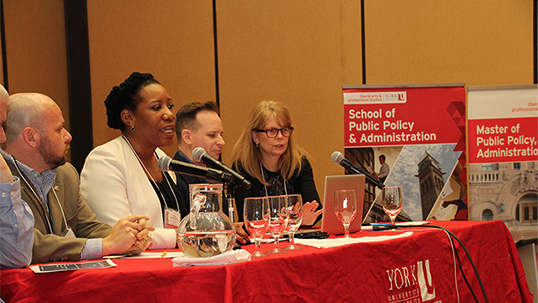 2018 | Transit, Technology and Other Transformations
The first symposium highlighted the important work done by municipalities and the emerging challenges confronting cities and rural municipalities.