Steve Ganesh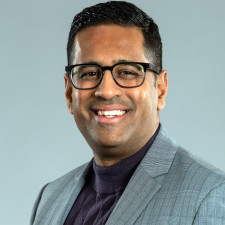 Commissioner of Planning, Building and Growth Management, City of Brampton
Steve is a Registered Professional Planner and Member of the Canadian Institute of Planners, holding 25 years of experience in various aspects of city building. In his role as Commissioner, Steve provides leadership and oversight to over 200 staff charged with the implementation and delivery of key Council priorities and projects in Canada's ninth largest City.
Prior to joining the City, Steve worked at the Region of Peel where he held several senior leadership roles, including Strategist, Infrastructure Planning & Design, where he led the Region's transportation planning, environmental assessment, and capital construction teams, along with overseeing the Region's transportation capital budget. In addition, Steve was the Region's Growth Management Strategist where he led the Region's growth management program and served as Chair of Peel's Development Industry Working Group. Steve also brings a strategic lens to city building based on his experience as the Director of the Region's Corporate Strategy Office, charged with the oversight of teams to deliver term of council priorities. Steve has also worked for the Ministry of Transportation and City of Mississauga in areas of strategic policy and transportation planning.
Steve has been a resident of Brampton for 48 years and his passion for his city comes through in his leadership and decision-making. He has played an integral role in the community serving as Chair of the City's 2022 United Way Campaign and a past board member of Volunteer MBC. When he is not at City Hall, Steve enjoys cooking and spending time outdoors with his wife, three daughters and puppy.