Faculty of Science Professor Derek Wilson, York Research Chair in Molecular Mechanisms of Disease and director of the Centre for Research in Mass Spectrometry, has received a Natural Sciences & Engineering Research Council of Canada (NSERC) Collaborative Research and Development (CRD) Grant. CRD grants support well-defined projects undertaken by university researchers and their partners.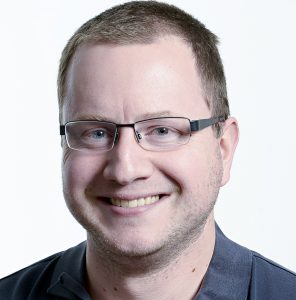 Wilson was awarded a grant worth $1,040,000 for his project "The Technology-Enhanced Biopharmaceuticals Development and Manufacturing (TEnBioDev) initiative." With additional cash and in-kind contributions from industry, the total funding comes to $2.2 million over four years.
This project is aimed at the implementation of new Canadian bioanalytical technologies to accelerate pre-clinical development and enable precision manufacturing of protein therapeutics. The initiative links platforms developed by Canadian instrument manufacturer SCIEX, through unique technologies, methods and expertise held primarily at York University to the drug development pipelines of Canada's research-active biopharmaceuticals companies Sanofi Pasteur, Treventis and Immunobiochem.
"Protein therapeutics have numerous advantages over conventional drugs, most stemming from the fact that they can be precisely directed at their intended molecular targets, even in the exceedingly complex environment of the cell. This makes protein therapeutics both highly potent and generally less prone to side-effects," Wilson explains.
This work has huge implications for vaccines – the majority of which are protein therapeutics. The total market for protein therapeutics extends well into the hundreds of billions annually, says Wilson.
"Being home to a number of international leaders in protein therapeutics development and innovative biotech startups, Canada is well positioned to achieve and maintain a global leadership position in this industry," he says.
Read the full story in yFile.