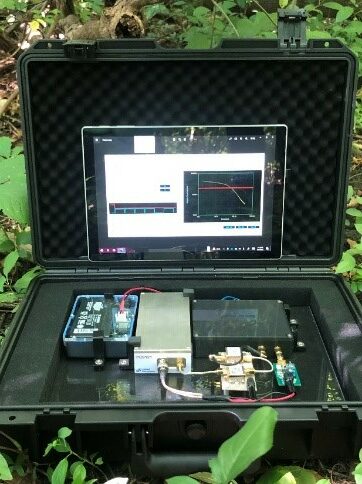 Biophysicist Ozzy Mermut in the Faculty of Science was awarded a grant from York's Catalyzing Interdisciplinary Research Clusters (CIRC) program to develop her team's new photon counting technology to study algal blooms in Indigenous lakes of Tkaronto and Six Nations. The project team, which also includes Professors William Pietro and Sylvie Morin (Chemistry) and Adjunct Professor Christopher Barrett (Physics & Astronomy), is currently searching for a local Master's student from the Indigenous lands being studied to conduct the research.
The graduate student will study the optical properties of algae in water bodies encompassed by Indigenous Tkaronto and Six Nations. The goal of the investigation is to use the team's novel technology to analyze and correlate the photonic properties of algae in the Tkaronto region water as a biomarker indicator of "health" and/or "stress" of the water ecosystem. More specifically, the project will explore the impact of contaminants of emerging concern on algal health in local waters. The student should be in the field of chemistry (physical or analytical instrumentation) or biophysics/engineering (biophotonics), and preferably from the local region encompassing Tkaronto and Six Nations under study in this project.
This research is made possible thanks to the CIRC for Detection and Remediation of Water Contaminants, and Mermut's York Research Chair in Vision Biophotonics (VISTA).
Students interested in this graduate research and from the region should contact Professor Mermut (omermut@yorku.ca) for this opportunity with their CV and statement of interest. For more information about Mermut's research program, visit her lab website: omermut.lab.yorku.ca.