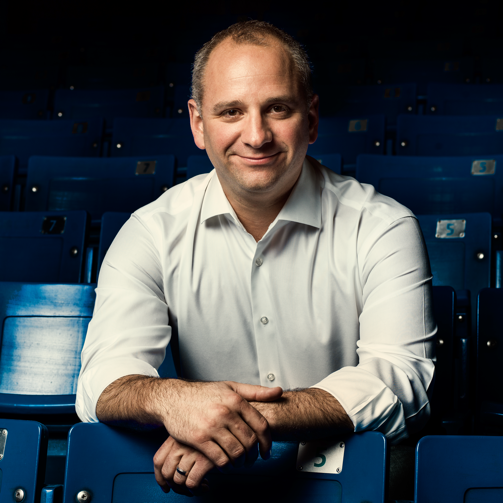 Mark Silver
President & Founder, Stadium DigitalBA '97 Math for Commerce; MBA '00 Schulich
From crunching numbers to putting data to work for his clients, Mark Silver (BA '97, MBA '00) is transforming the sports industry and fan experiences by harnessing the power of data.
Mark has been a central figure in the most ambitious digital sports media initiatives in Canada over the last decade. Prior to founding Stadium Digital, he spearheaded the transformation of TSN's digital businesses which encompassed the re-launch of Canada's favourite sports website, TSN.ca, and launches of the TSN GO TV everywhere app and the pop-culture website BarDown.com.
Mark also lead digital for the joint Bell and Rogers Media broadcast of the London 2012 Olympic Games and his team received a Canadian Screen Award for their ground-breaking digital coverage for Vancouver 2010. In 2013, he was also named "5 to Watch" in the Canadian Sport Business.
Mark is currently the Founder & President of Stadium Digital, where he develops fan loyalty and engagement platforms that support monetization of sports team and league fan bases, rewarding fans who interact with his client's properties. Stadium Digital is currently powering fan experience programs for the NBA, Canadian Hockey League and 3 CFL teams (Hamilton Tiger-Cats, Toronto Argonauts, Winnipeg Blue Bombers).
Mark has been a part-time Marketing instructor at Schulich for several years, and enjoys connecting students with industry experts and engaging them in helping to find solutions to real problems that his company and industry are facing.
Mark's advice for students is to play the long game, and maximize every opportunity you're given while maintaining a focus on the end-game and being patient along the journey. When it comes to networking, Mark also believes that a career defining opportunity is more likely to come from friends and family than more accepted forms of networking. While both are important, his message to students is to engage aunts, uncles and cousins at family gatherings, and don't' be shy or embarrassed to tell them your story.