Bachelor of Arts (BA)
Study the past while preparing for the future. 
Ancient Greece is the birthplace of many of the Western world's cultural values and social institutions. Today, Greece remains a vitally important nation.
In our program, you'll explore past and present through Greece's language, literature, culture and history, as well as a range of other Humanities and European Studies courses. Learn about the history of Eastern Mediterranean communities and their movements throughout the world. You'll study issues–including immigration, citizenship and identity–that are as vital to Canadian society as they are to Greece.
No other Ontario university offers a program in Hellenic Studies. With this degree, you'll be on your way to a career in archiving, art dealing, writing, communications, cultural consulting and more.
Quick Links
OUAC Code: YFN
What you'll learn
---
Earn a solid understanding of history and culture in ancient and modern Greece while developing your Greek language skills.
Develop the critical reading, analysis and writing skills essential to any career or academic path you choose.
Gain a range of experience in art criticism, language work, historical analysis, and literary and philosophical study.
Hands-on experience
---
Participate in an exchange with a Greek university or international Hellenic Studies program.
Engage with Toronto's vibrant Greek community, which has made our program the leading provincial centre for Hellenic Studies and Modern Greek History.
Join the Hellenic Students' Association, which hosts social and academic events that celebrate all things Greek.
I thoroughly enjoyed the Hellenic Studies program's requirements for taking courses revolving around both Ancient and Modern Greece. This appealed to me when I was applying to university, and was the main reason why I chose to study at York. Additionally, as a Greek-Canadian, I found it really important that Ancient and Modern Greek language courses were available. At York, I was able to improve my language skills, meet other students with similar interests to mine, and was also able to participate in an international internship abroad. This was a pleasant surprise on a number of levels as I was able to work in an archive in Greece for approximately three months, and experience my studies first hand.
— Christina-Elizabeth Ioannides
Alumna, Hellenic Studies '17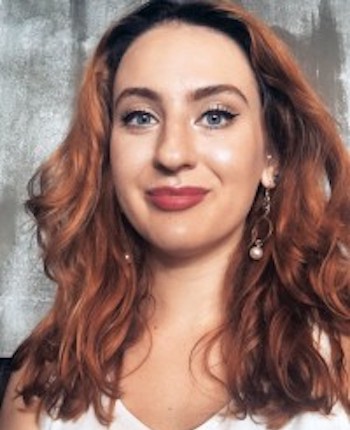 Learn More
Current Students can contact program coordinator Sakis Gekas at agekas@yorku.ca.