Bachelor of Arts (BA) - Honours
Chart your own path.
Are you a self-motivated and intellectually mature second-year student? Want to pursue studies that meet your interests and skill set? Individualized Studies lets you create your own area of specialization. You'll draw from the University's various academic disciplines and Faculties to produce a study plan that works for you.
To enter the IS program, you will prepare a statement describing your desired subject. You'll also be asked to identify the courses, from the Faculty of Liberal Arts & Professional Studies and elsewhere, that are relevant to your theme. You will need to have completed at least 24 credits and no more than 66 credits by the start of the academic year to be eligible.
Individualized Studies supports intellectual and academic pursuit and values creative combinations. The work requires intellectual curiosity, steadiness and initiative.
What you'll learn
---
Choose from a nearly limitless list of disciplines, fields of study and Faculties when building your major.
Learn to work independently and gain insight into a combination of topics relevant to you.
Gain credentials and experiences to help you develop a career that addresses real-world issues or that's off the beaten track.
Hands-on experiences
---
In your final year of the program, you will complete a final project as part of a six-credit thesis course. You will work with closely your chosen supervisor. The thesis project is primarily written but may include multi-media, film, dance, painting and other forms of creative expression.
York's courses offer thousands of opportunities for work placements, internships and community engagement.
Study abroad opportunities are also a great way to enhance a degree in Individualized Studies.
When I came to York, I knew I wanted to study something different — something unique. My program of interest regarding sustainability was not offered as an undergraduate program and my interests regarding economics, the environment, and society were too far spread across various faculties. I chose the Individualized Studies program because it allowed me to create an undergraduate degree that did not yet exist — Economic Sustainability. The program allowed me to design my major to obtain the education I believed would be the most beneficial for my career and life goals. Through the Individualized Studies program, I have been able to take courses across multiple faculties, allowing me to approach the challenges of today with an interdisciplinary background.
— Donya Khosravi
Alumna, Individualized Studies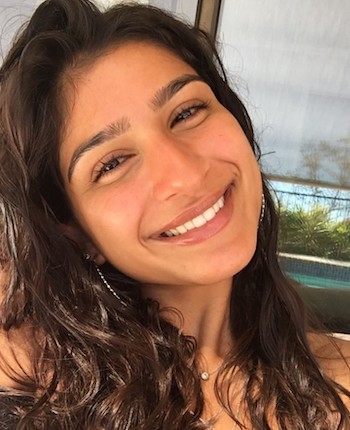 Learn More
Current students can contact program coordinator Zulfikar Hirji at zhirji@yorku.ca.
May 24, 2022
Andrea Davis Scholarship and Writing Prize
November 26, 2015
LA&PS student graduates alongside her service dog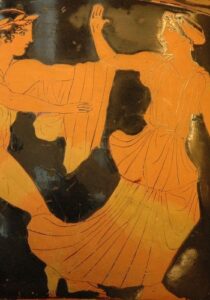 March 21, 2023
The Program in Classical Studies Presents: Lysistrata