The Human Resources Management Stream of the BCom Specialized Honours degree allows you to combine the worlds of business and human resources. Develop solid knowledge of all business disciplines while gaining specialized knowledge about the human side of work. Specialized courses include topics of training and development, recruitment and selection, industrial relations and more. Enrich your program with electives about teams, diversity and inclusion, leadership, negotiations, communication and more.
You will be able graduate having completed all the courses you need to earn the Human Resources Professionals Association's (HRPA) professional designation, so you can begin the certification process immediately after graduation.
Get Experience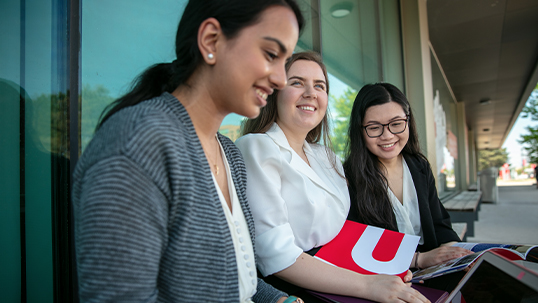 HRSA is a student-run organization that is continually striving to promote personal and professional development among all Human Resources Management and business students of York University.
On this exclusive platform, powered by Ten Thousand Coffees, you can network and build professional relationships with other LA&PS students and alumni.
My program surely bridged the gap between university and the professional world as our lectures involved a combination of classroom and web-based learning, real-life business cases, presentations, workshops, guest speakers, and much more. Most importantly, I was fortunate enough to have been taught by talented professors who truly made our lectures engaging and valuable.
— Isra Ikram
Alumna, Human Resources Management '13