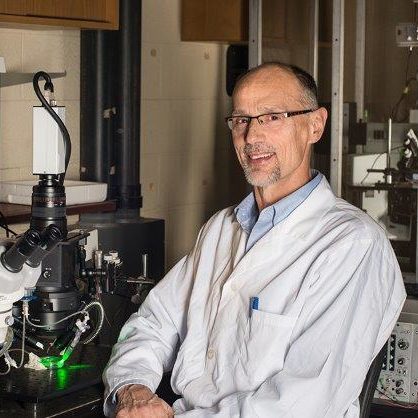 Congratulations to Professor and Canada Research Chair Peter Backx, Department of Biology, for receiving nearly $750,000 from the Canadian Institutes of Health Research (CIHR) Project Grant Program, for his project "Understanding the Causes of Atrial Fibrillation." The program is designed to fund ideas with the greatest potential to advance health-related fundamental or applied knowledge, health research, health care, health systems, and/or health outcomes.
Backx's project will explore how atrial stretch is involved in promoting atrial fibrillation, the most common cardiac arrhythmia, affecting one to two per cent of the population.
"Atrial fibrillation creates a huge socio-economic burden as it increases the risk of stroke and heart failure, but the causes are still unclear and complex," says Backx. "Most incidences are linked to aging and poor cardiovascular health, including obesity, metabolic syndrome and heart failure, but not all. But exercise can both reduce the risk of atrial fibrillation and, in the case of endurance athletes, increase the risk substantially. A common feature of all conditions leading to atrial fibrillation is high blood pressure in veins, called venous filling pressure which causes atria to stretch."
Regardless of cause, the atria of these patients show fibrosis, hypertrophy and inflammation, which Backx and his team have linked to the critical inflammatory factor referred to as TNF. Because the activation of TNF is driven by stretch, the team will examine the mechanisms whereby stretch activates TNF and the effect of TNF inhibitors.