Sponsored by Ontario's Ministry of Colleges and Universities, the Minister's Awards of Excellence highlight the incredible work of professors, instructors, staff and graduate students on campus, in the community and beyond.
Congratulations to Chemistry Professors Kyle Belozerov and Derek Jackson for receiving a Minister's Award of Excellence in the Future-Proofing Ontario's Students category, which recognizes faculty and staff who have led the way in adapting programs that support new ways of learning.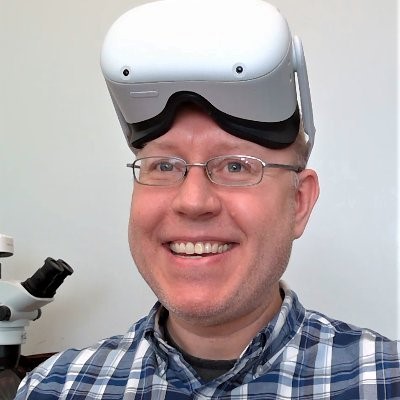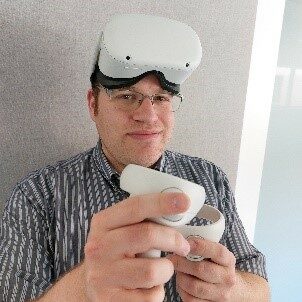 They received the award for their work with virtual reality (VR) in chemistry courses. Motivated by the desire to help students learn the structure and behavior of complex molecules, the team leveraged the unique capabilities of VR to teach students about these molecules in a completely new, immersive and engaging, as well as accessible and equitable, way.
The team developed a variety of interactive VR activities designed to help students manipulate molecules and research crucial aspects of the structure underlying their reactivity and biological function. The ability to mentally manipulate complex objects in three-dimensional space, known as "3D literacy," is a crucial skill for all students majoring in STEM disciplines, and it is highly valued in the modern science and technology work environment.