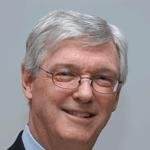 Robert Wotten
Senior Vice President, BMO Transportation FinanceBSc '72 (Science); MBA '74 (Schulich)
Robert Wotten (BSc '72 and MBA '74) earned both a Science degree and an MBA from York University. His experience in the Faculty of Science was a broad and challenging one that left him with a strong interest in science. This interest dates from before his undergraduate years, and continues to today. Robert actively pursues continuing studies (formal and informal) in the sciences.
His time as a York student helped Robert find his career niche. His love for mathematics led him in the direction of Finance, and more specifically Risk Management.  Following graduation from York, Robert joined JP Morgan of Canada. After completing JP Morgan's customized training program in New York, he worked on multiple business development projects in Canada and the US, as well as Japan.
During the next 18 years Robert continued to hone his skills in Risk Management, following which he returned to Canada to take a role at UBS.  Reporting to the CEO, Robert served as Chief Risk Officer and Head of Structured Finance at UBS Canada for six years. After this he joined GE Capital in Danbury, Connecticut near New York City, where he spent a rewarding 16 years as Senior VP working with special projects and accounts.
When one of the divisions of GE Capital was purchased by Bank of Montreal in 2015, this simply became the next logical step in a career that has woven through the centres of global finance, but has somehow always continued to retain a Canadian connection.