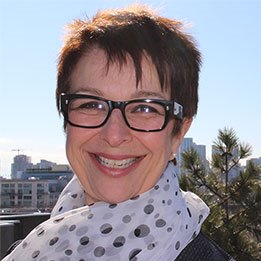 Catherine Zahn
President & CEO, Centre for Addiction and Mental Health (CAMH)BSc '74 (Biology)
Dr. Catherine Zahn (BSc '74) is president and CEO of the Centre for Addiction and Mental Health (CAMH), Canada's leading mental health hospital. A champion for the integration of psychiatry and neuroscience, Zahn has worked tirelessly to situate mental illness and addictions in the mainstream of healthcare. She is a passionate public advocate for equitable access to healthcare resources for people with mental illness. She has made many contributions to healthcare through her leadership in health education, hospital integration, technology assessment, chronic disease management, stroke care coordination and mental healthcare system improvement.
In 2015, Zahn received the Order of Canada for her contributions in neuroscience and in mental health. On receiving this honour, she remarked, "People with mental illness don't always have their rights respected. We've made some great strides and this honour motivates me to redouble my efforts to carry forward the work that earned me this recognition."
Zahn is a professor of medicine at the University of Toronto (U of T) and a Fellow of the Royal College of Physicians and Surgeons of Canada, and she serves on several key sector boards and committees.
She spearheaded a collaborative program among CAMH, SickKids and U of T to improve access to mental healthcare for youth and children. She also helped create the Medical Psychiatry Alliance, a joint partnership among CAMH, SickKids, Trillium Health Partners and U of T, to address the challenging integration of mental and physical health.
Zahn has received honourary degrees from Western University and Ryerson University, and was named Communicator of the Year by the International Association of Business Communicators. She was also named one of Canada's 100 most powerful women by the Women's Executive Network, and one of Canada's 25 Women of Influence.