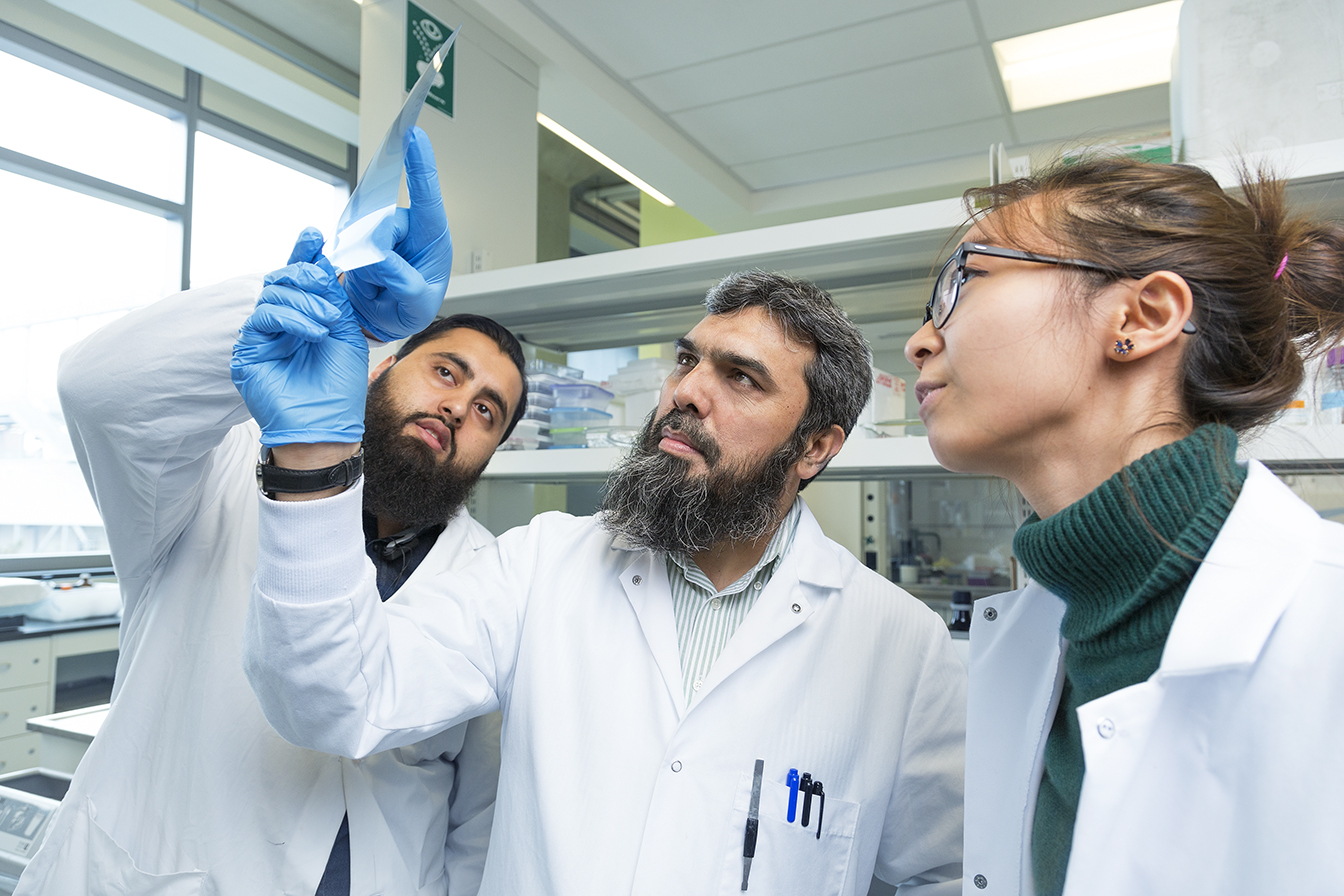 Overview
The Biochemistry program at York is your gateway to an exciting and rapidly evolving field. Biochemistry is the study of the chemistry of life, and as all fields of biology are increasingly seeking understanding at the molecular and submolecular levels. Biochemistry continues to be vitally important to advancing many areas of biology and biomedical science, including molecular genetics, physiology and the treatment of disease. As a Biochemistry student, you will explore the structure and properties of biological molecules and the relationship between their chemical structure and their function in living systems.
This four-year program provides you with hands-on training in the laboratory right from the very first year. A fourth-year research project serves as the capstone course of your degree, preparing you for many challenging careers. York Biochemistry students get meaningful and well paid jobs in research, in industry and in teaching. Others go on to pursue graduate studies, here and at other prestigious universities in Canada and abroad. Many enter professional schools in medicine, dentistry, pharmacy, law and business.
Includes: Organic/Inorganic Chemistry, Cell Biology, Professional School Preparation
Typical First-Year Courses
Chemistry
Biology
Physics
Calculus
Computer Use
General Education course
Experiential Education
Experiential Education (EE) gives students the opportunity to apply theories learned in the classroom to concrete experiences. These experiences can occur within a course, community, or work/professional setting. The goal of EE is to deepen the learning objectives of a course or program, allowing students to better retain their knowledge of new concepts and be better prepared for life after graduation.
| Type | Job | Tasks |
| --- | --- | --- |
| Internship | Analytical Chemist (Toronto Research Chemicals) | Conduct experiments and interpret/report analysis on samples of various sources. Order lab equipment, and adhere to the health and safety standards of a lab. |
| Internship | Synthetic Organic Chemist (Toronto Research Chemicals) | Plan, develop and troubleshoot complex multi-step syntheses. Characterize products of complex structures, perform/process development, and research for advanced purification techniques. |
| Internship | Weighing Associate (Toronto Research Chemicals) | Weigh chemicals, fill vials, label products for consumer orders while keeping an accurate report. Organize space and dispose of material appropriately. |
| Co-Op | Dosage and Product Demonstration Launch Chemist (Apotex) | Perform analysis of lab samples including raw material, inprocess, finished products and stability samples using analytical procedures and techniques. Calibrate lab equipment and document all observations. |
| Co-Op | Global Pharmacovigilance Coordinator (Apotex) | Gather, evaluate, organize and analyze information. Undertake Global safety database validation tests and assist with reconciliation activities. |
| Co-OP | Cleaning Validation Coordinator (Apotex) | Perform validation sampling of manufacturing equipment of product drug active, detergent and microbial residues. Communicate analytic testing to the lab for swab sampling, troubleshoot assistance, review assessments, extract and organize data from the lab, production, and packaging documents. |
How to Apply
Complete an Online Application Form.
Pay the application fee.
Submit supporting documents through the York University online portal, MyFile.

Within four business days of application, you will receive a confirmation email with your nine-digit student reference number, which will allow you to access your MyFile account and upload your documents.
It is important to check your MyFile regularly for any documents you are required to submit and updates to the status of your application.
More information about supporting documents, document processing times and decision processing times is available on the I've Applied page.
Important Note: Deadlines for each entry period (Fall, Winter & Summer) can be found on the York University Future Students Website.
Careers
A degree from the Faculty of Science opens the door to many different pathways and opportunities. York Science offers an ideal learning environment to achieve your highest potential. Our programs are known for academic excellence, with professors who are committed to your success.
Our Experiential Education Coordinator provides career support services to students looking to engage in experiential learning, including co-op and internship workshops, resume help, interview prep, and much more.
The Career Center at York offers free support and resources to students such as career development workshops, one-on-one appointments, networking events, and job boards.
Career Possibilities
Biochemistry Research – academic government, industry
Pharmaceutical Research and Development
Medical Research
Hospital and Diagnostic Laboratories
Biotech, Pharmaceutical or Chemical Industry – product development, technical information, product information, quality control, regulatory affairs
Agriculture – geneticist, molecular biologist, biochemist
Professional Schools – Medicine, Dentistry, Pharmacy, etc
Graduate Studies