The Faculty of Science Dean's Office Communications team supports Science faculty members and staff with resources and assets they need to drive and shape their communications. These supports include branding advice, and graphic design and promotional assistance.
The York University Brand
The University has a dedicated website for support and resources on using the brand that can be accessed at yorku.ca/brand.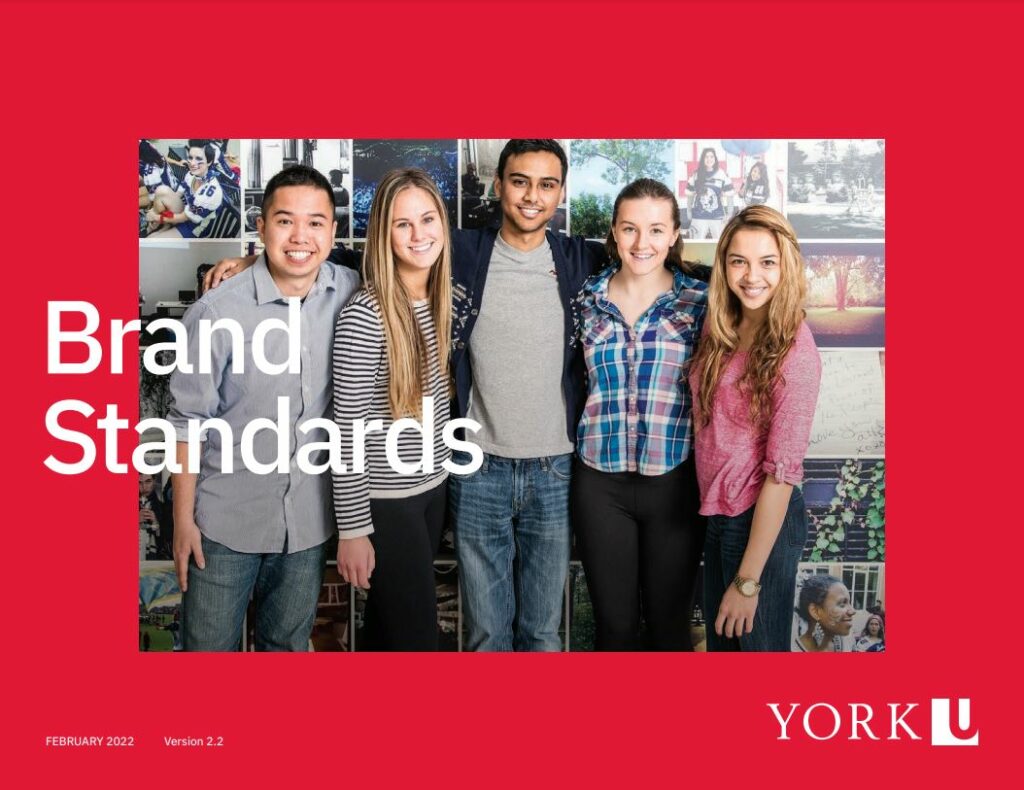 On the brand website, York has published a Brand Standards document that provides guidance around applying branded design elements thoughtfully and consistently. This guidance includes proper usage of logos, colour and font, and more.
All staff and faculty creating content are encouraged to consult York's Brand website and Brand Standards document (PDF). Please contact the Science Communications team (fscomms@yorku.ca) if you have questions or need assistance.
Faculty of Science templates and logos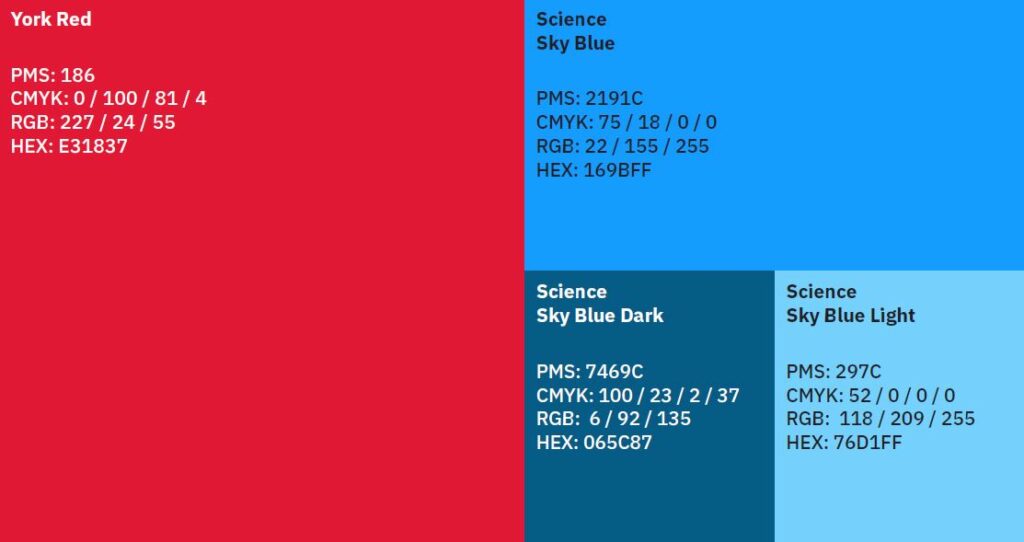 Faculty of Science logos and colour usage, including the Faculty's unique Sky Blue colour palette, can be viewed and downloaded from the Faculty's brand webpage. The webpage also includes downloadable branded templates for items like presentations, documents, and certificates.
Additionally, templates for event posters are available for download and use.
Ordering merchandise
Image collection
Need an image for your website, poster or social media post? The York University Image Collection is a curated library of premium, high-quality images that reflect the York brand personality. Within it, you will find a wide and varied mix of photographic material to meet your communications and marketing needs.
Promotional assistance
Need assistance in promoting an event or want to share news about your team's research or academic achievements, awards and grants, and more? Please contact the Science Communications team (fscomms@yorku.ca) for help.
Potential channels that we use to promote events and share news include the Faculty of Science website and social media channels, the Dean's Round-up, email listservs, and yFile and media releases (in partnership with York's Communications & Public Affairs office).
Who to contact
Please contact the Science Communications team at fscomms@yorku.ca for branding and communications questions or assistance.