Every year, our faculty members and students are invited to nominate outstanding instructors for the Faculty of Science Excellence in Teaching Awards. Read more about recipients of prestigious teaching awards and honors.
---
Excellence in Teaching Awards Recipients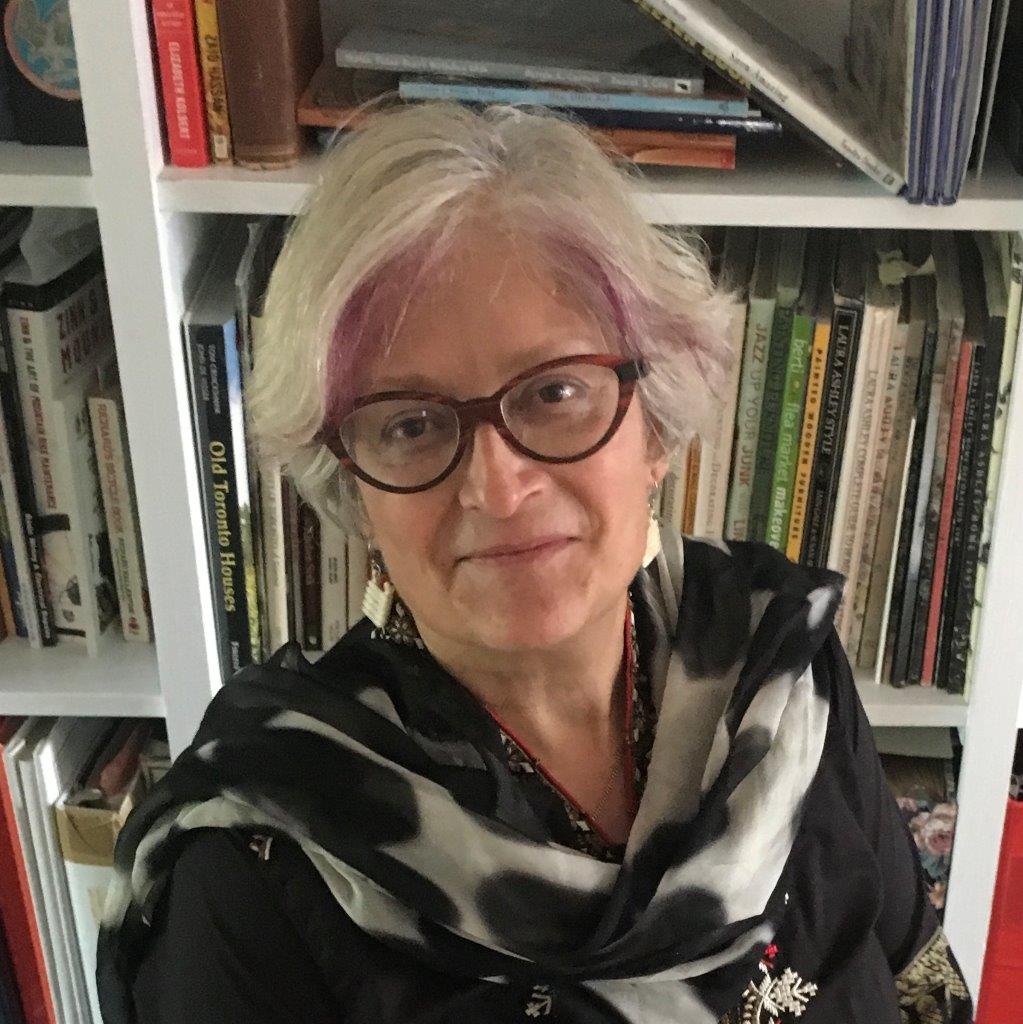 Excellence in Teaching Award: Senior Tenure Stream
---
Dawn Bazely, Biology Department
If you read the nomination letters for Professor Dawn Bazely you would be smiling at the glowing student reviews speaking to her commitment to her student's learning. The epitome of this was in March 2020 when the COVID-19 pandemic hit, and all field courses were halted, but nonetheless, Bazely, created one of the first ever virtual field course in Canada in less than 2 months; to help students do field work labs at home, Bazely designed, organized, packaged and shipped out a low-cost Field Course Kit with plant seeds, soil, foldable microscopes, pieces of Symbiotic Culture of Bacteria and Yeast, to ensure her students would have an intellectually demanding learning experience they deserve.
In addition to this, Bazely goes above and beyond to support her students to offer volunteer positions in her laboratory, providing career mentorship, helping students apply for prestigious awards, and treating each student with dignity, respect and focus that they deserve.
Bazely has tremendous passion for science, students, and their education.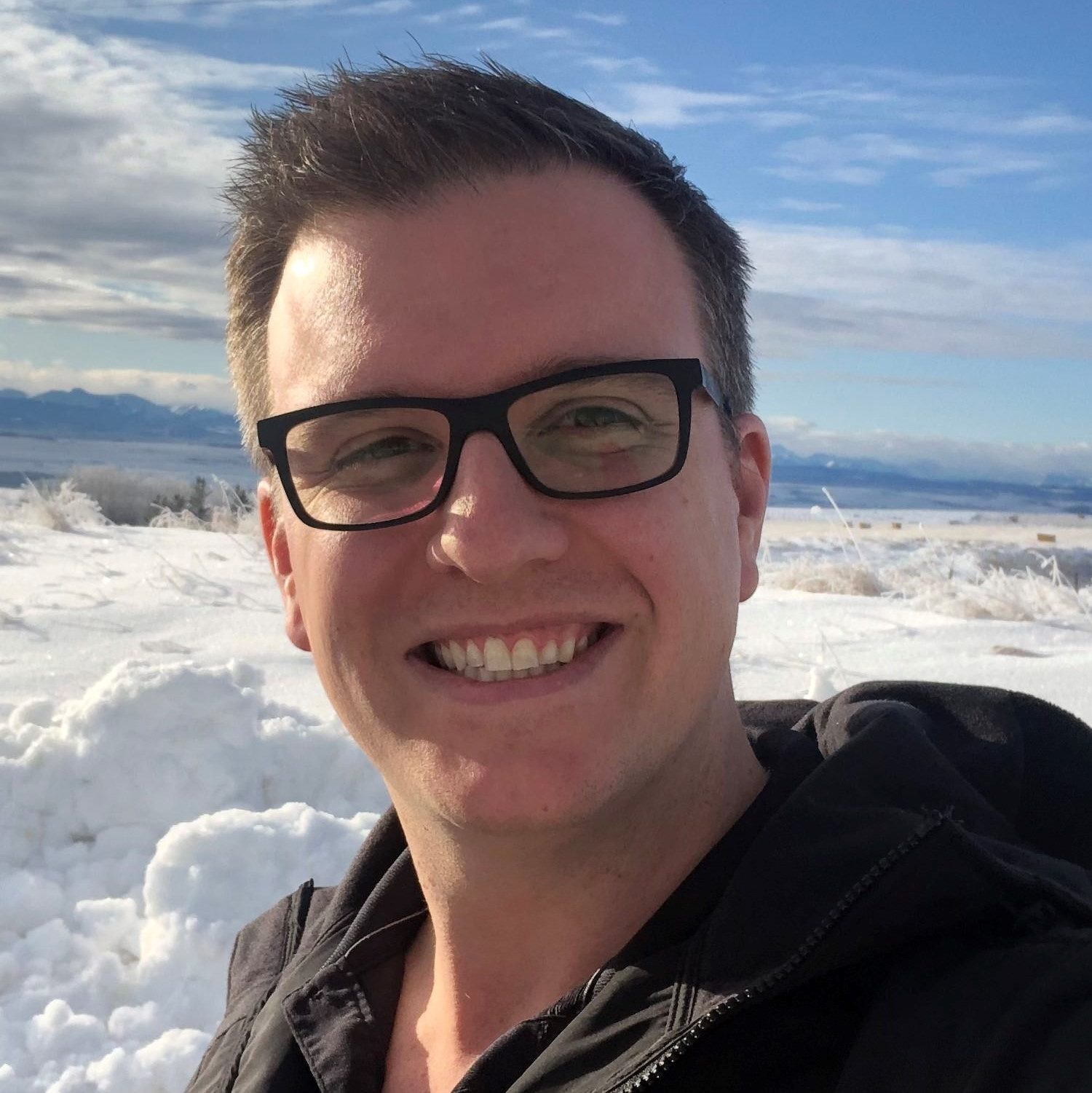 Excellence in Teaching Award: Junior Tenure Stream
---
Andrew Skelton, Math Department
Professor Andrew Skelton is cherished by students and faculty alike, and is known for his remarkable understanding of the latest pedagogical methods, always being available to help students ,spending countless hours with colleagues on professional development, and building interactive tools to help students understand mathematics thoroughly. Students say he shines with an aura of enthusiasm for teaching, especially given that mathematics is a challenging subject for many students.
Skelton's impacts as a passionate educator go beyond the classrooms with contributions to the Mathematics for Education Program, the Science Summer Transition Program, students' leaders training and peer mentorship program management at Bethune College and the Lassonde Mathematics Task Force.
Skelton also conducts leading tri-university mathematics education research on open-source mathematics skill programs to better support with transition from high school to university math.
Excellence in Teaching Award: Junior Tenure Stream
---
Tanya Da Sylva, Biology Department
If there's one prevailing sentiment expressed in the many student letters of support for Tanya Da Sylva is that she is an exceptional teacher who always prioritizes creating a safe and healthy learning environment for students in her classrooms. She is definitely a student favourite!
She incorporates the principles of universal design for learning (UDL) in all her Biology courses, which focus on engagement, representation, and action and expression.
Another hallmark of her teaching is the integration of self-reflecting and real-life application activities into her interactive lessons. She understands that mistakes are crucial for learning new material and allows students the space to learn from their errors.
In addition to all of this, Da Sylva has been extremely effective in developing curriculum to support student success, such as her BC 1800- First Year Seminars in Science and BC 3010-Advanced Peer Leadership. Thank you, Da Sylva for your infectious excitement about science education.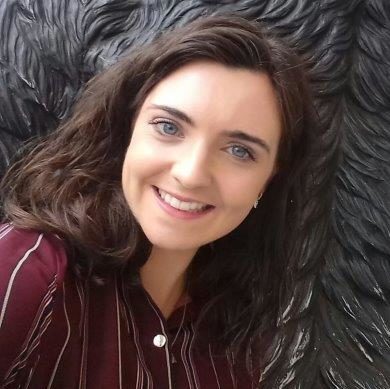 Richard Jarrell Award of Excellence for Teaching Awards
---
Laura Keane, Math Department
Laura Keane has an infectious passion for teaching and mentoring. Students and professors' comment on how she builds a great rapport with her students, creates a comfortable learning environment, and encourages students to build their confidence levels in mathematics. First year mathematics courses can often be difficult for students, however, Keane created an impactful eClass forum answering over 250 mathematical questions in a respectful and easy to understand manner, helping many students build their early mathematical skills. On the other end of the spectrum, Keane was instrumental in developing a new fourth-year course that is the only mathematics courses to have an official laboratory component. Keane helped design the laboratory experiments, create the lab instructions, led the lab sessions, and evaluate students' solutions.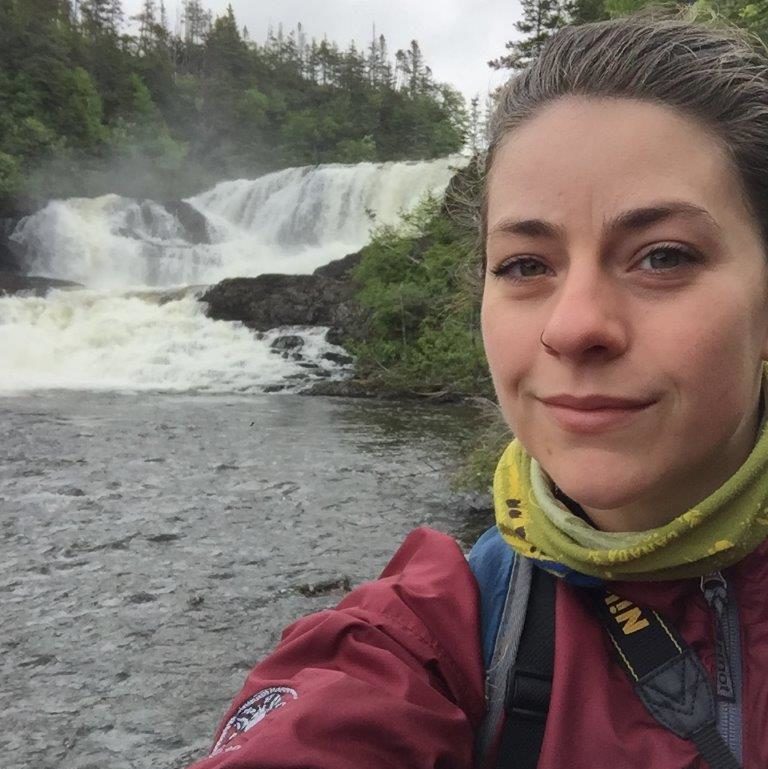 Richard Jarrell Award of Excellence for Teaching Awards
---
Jenna LeBlanc, Biology Department
All the nomination letters express how Jenna LeBlanc inspires her students through her caring and compassionate nature. While teaching during the COVID-19 pandemic, LeBlanc was extremely understanding of the unprecedented times, always available for help via email, providing extra support, spending more time on concepts that were difficult to understand, providing extra resources and additional readings, and changing up her teaching styles to better meet student needs. Furthermore, LeBlanc volunteered to develop 10 remote laboratory videos for a biology course that needed to quickly shift its labs to a remote offering due to the pandemic. LeBlanc is thoroughly deserving of winning this prestigious award.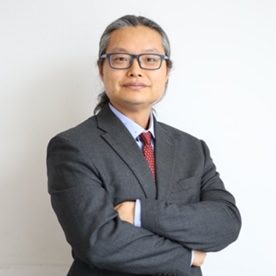 Excellence in Teaching Award: Senior Tenure Stream
---
Michael S. Chen, Math Department
One theme that is evident from the letter of support for Professor Michael Chen is that he always challenges and pushes his students towards success. Chen teaches non-linear optimization, a subject area that is notoriously difficult, however his student praise him for making it practical, enjoyable, and easy to learn!
Furthermore, his students feel grateful to him for his extraordinary level of commitment to provide mentoring and guidance to many undergraduate and graduate students and postdoctoral fellows. Many students have benefited tremendously from Chen's mentorship in starting their careers, creating professional networks, and getting relevant industry experience.
Excellence in Teaching Award: Junior Tenure Stream
---
Hovig Kouyoumdjan, Chemistry Department
Professor Hovig Kouyoumdjan is a favourite among students, with some students clamoring to take three courses with him, and students going to the online enrollment platform at all hours of the day to get in his class!
The students cannot say enough wonderful things about Professor Hovig. One student even proclaimed "Professor Hovig has been one of the most inspiring, respected and knowledgeable science professors that I have ever had at York University." Student understanding of chemistry is at the utmost importance to Kouyoumdjan, with him repeating the concepts in different ways, staying after the lecture to answer the students' questions, providing online tutorials and plenty of office hours both online and in person. Everyone commends him for going out of his way to review or re-explain any ideas that may not have been understood the first time around!
Furthermore, when the COIVD-19 pandemic hit, Kouyoumdjan really stepped up for the Chemistry department to film, edited and delivered online laboratories introductory chemistry courses to ensure our students would stay safe, and learn the necessary Chemistry laboratory skills from home. Kouyoumdjan also conducts chemistry education research in order to understand how student learn chemical concepts. He has published articles in Journal of Chemical Education and has presented in many national and international conferences and meetings.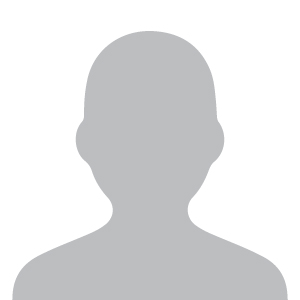 Richard Jarrell Award of Excellence for Teaching Awards
---
Olga Andriyevksa, Physics Department
All the nomination letters express how dedicated of a TA Olga Andriyevksa is to her students. Students and professors alike sang her praise for spearheading the development of an in-house free Physics online homework systems for PHYS 1800. This system allowed students to practice their learning in a low-stakes, easy to use environment, and improving student course outcomes. Andriyevksa is described as "an exceptional leader advocating for diversity and inclusion and her genuine care and investment into every student."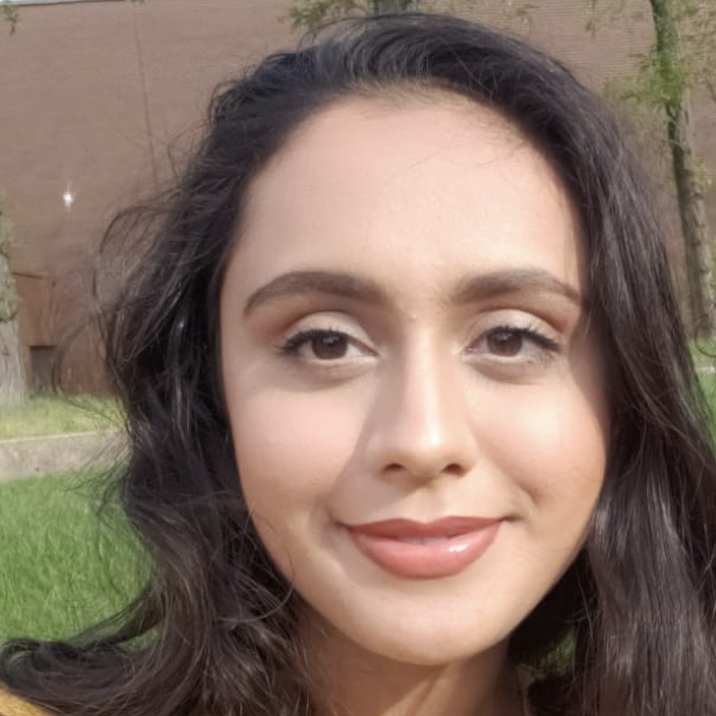 Richard Jarrell Award of Excellence for Teaching Awards
---
Gurnoor Brar, Biology Department
Gurnoor Brar is a TA within the Faculty of Science at York University. As a master's student in molecular biology, Brar's pedagogical work in the laboratory has earned her the 2021 Richard Jarrell Award for Excellence in Teaching. Brar's faculty nominators spoke with high regard of her focused support of students in spending considerable time to instill abilities that went beyond surface level retention and enabled students to become experts in fundamental biological problem solving. She has helped instructors, lab technicians and other TAs by sharing valuable resources related to teaching strategies, and student learning accommodations. Brar ensured that real-world relevance was at the forefront of her lab sessions, highlighting that learning is a dynamic process that involves interactions extending beyond the limitations of the classroom. One student boldly suggested that "Gurnoor was the best TA she has ever had" indicating that Brar's encouragement of collective student success makes her stand out.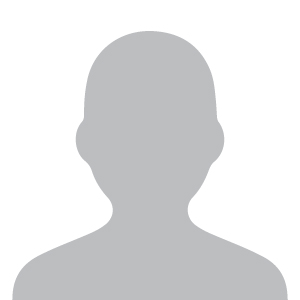 Excellence in Teaching Award: Senior Tenure Stream
---
Professor Lortie, Biology Department
One theme that is evident from the letters of support for Professor Christopher Lortie is that he is unceasingly enthusiastic about his subject, and it's apparent that this enthusiasm is infectious. One student confessed that it was Lortie's charismatic and energetic approach that made her look happily get up to attend her 8:30 classes with him. His teaching is creative, and students express their gratefulness to him for some of the unique opportunities he provides. These include offering real-time dynamic resources rather than simply relying on textbooks; helping students generate real programming; and organizing writing workshops to improve scientific writing. These and other creative approaches make his classes fun and exciting.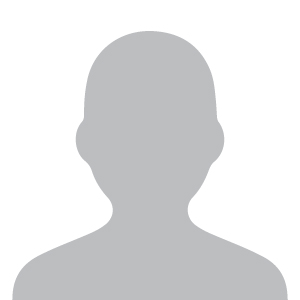 Excellence in Teaching Award: Junior Tenure Stream
---
Nicole Nivillac, Biology Department
It comes as no surprise to those who know her that Professor Nicole Nivillac is one of this year's two faculty member winners. From the day she started at York, it was clear to all that she was a teacher whose many positive attributes are appreciated by her students. One student concluded her letter of support by saying that Nivillac is "everything a perfect professor should be." That is high praise, but it's consistent with the observations expressed by so many of her students in their letters of support. She's fair, respectful, and kind, but she also proceeds in a manner that teaches students how to think like scientists. Her lectures are engrossing and, apparently, enhanced by her sense of humour and her ability to call upon real-world applications.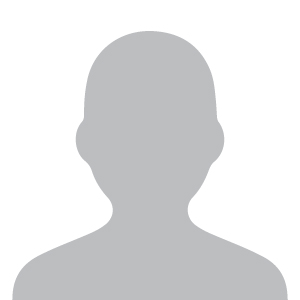 Richard Jarrell Award of Excellence for Teaching Awards
---
Nicolas Bragagnolo, Chemistry Department
Our second winning TA this year equally impressed the Adjudication Committee. Nicholas Bragagnolo's lab teaching has had a positive impact on many York students. His warm and welcoming personality evidently makes attending his labs an enjoyable event. One international student was particularly articulate about how he was able to allay her anxieties as she tackled her learning tasks in a foreign environment. He evidently is able to help students learn the material and to solve problems successfully, and it's clear he effectively promotes critical thinking. But on a deeper level, it was also clear in reviewing the letters of support that he deepens students' love and passion for studying science.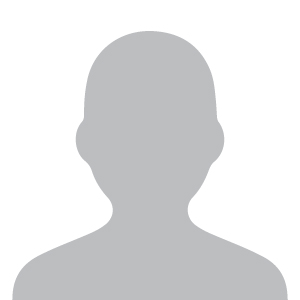 Richard Jarrell Award of Excellence for Teaching Award
---
Eleni Fegaras, Biology Department
For several years, the Adjudication Committee has been aware of Eleni Fegaras because of the continuing positive reports received that document the impact her lab teaching has on undergraduate students. This year, the accolades crescendoed into many heartfelt letters from her students. Creative in her explanations, and patient and caring are among the attributes that students repeatedly identify. One student boldly suggested he could speak for hours about why she deserves special recognition for her service to students. The professors with whom she works in teaching undergrad material think equally highly of her. One senior professor confessed that although he had worked with many great TAs, he had never had a similarly overall impressive experience till he had worked with Fegaras.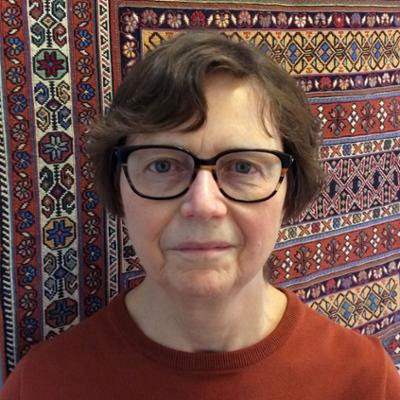 Excellence in Teaching Award: Senior Tenure Stream
---
Patricia Lakin-Thomas, Biology Department
If there's one prevailing sentiment expressed in the many student letters of support for Professor Patricia Lakin-Thomas' nomination, it's that she is very generous with her time for students. She evidently has an open-door policy, and time and again, students express appreciation for the comfort they experience in asking her questions. They are always treated with respect and leave with greater understanding. Lakin-Thomas is considered a masterful lecturer who attends to processing, analyzing, and applying knowledge, not the mere memorization of it. And, when a student says she appreciates a professor for writing creative and intellectually challenging exams, that is high praise indeed.
Dr. Pat, as she is known to her students, is also an advocate for experiential learning and directs the department's Research Practicum course, which offers students hands-on practical experience as part of a Biology research team."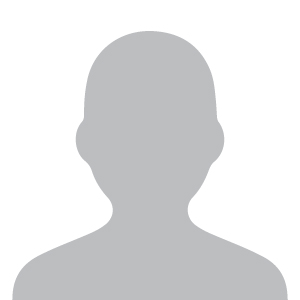 Excellence in Teaching Award: Junior Tenure Stream
---
Derek Jackson, Chemistry Department
If you were to read the many nomination letters for Professor Derek Jackson, and if you'd struggled yourself to get through organic chemistry, we think you might even consider taking it again with him. According to the students he teaches, organic chemistry is no longer something to be dreaded, but rather it's something to look forward to. That is indeed an accomplishment. "Creative" and "passionate" are used many times to describe Jackson, and "clear" and "engaging" are used many times to describe his lectures. Students appreciate his zeal, his commitment, his attention to understanding rather than memorizing, his effective use of technology, and even his frequent jokes.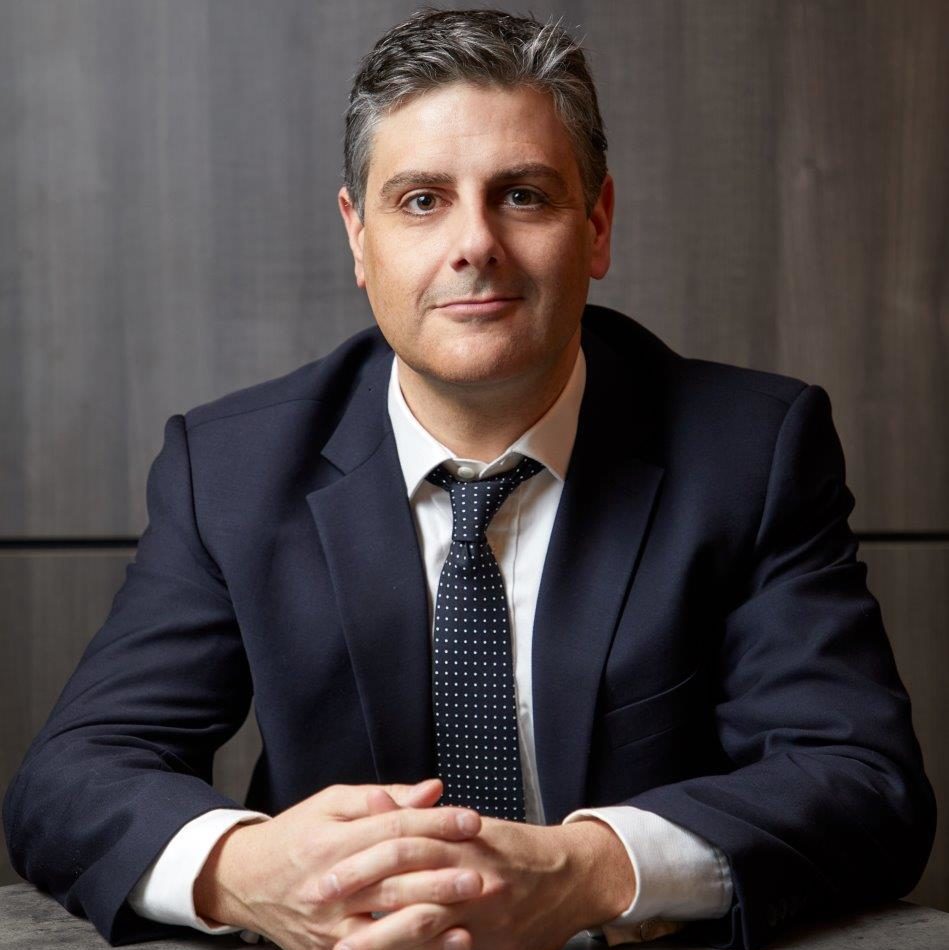 Excellence in Teaching Award: Junior Tenure Stream
---
James Elwick, Science & Technology Studies
Professor James Elwick is an exceptionally worthy candidate for this award. If there's one over-arching theme from student commentaries about his teaching it is "creative engagement" – and this refers to both his own engagement and to that of his students. Games, challenges, activities, and discussions are interspersed among fascinating lecturing. Elwick brings out the best in his students, making shy ones feel comfortable, and making those with different opinions feel welcome all the same. His efforts and gifts yield great pay-offs for York students: he teaches "in such a way as to make students fall in love with the topics, just as he loves those topics."
Excellence in Teaching Award: Non-Tenure Stream
---
Daniela Monaldi, Science & Technology Studies
Professor Daniela Monaldi is an extremely versatile and capable professor. Not many lecturers have the intellectual capacity to teach courses in Mathematics, History, Technology, and Nutrition, but she does. Not only can she do it, but she manages to teach such a challenging and interdisciplinary array of courses in a manner that enriches and delights her students. Her approach is both traditional and modern, as she has deftly incorporated modern technologies into her classes. Many students comment on her conscientious and caring approach, making students universally feel cared about. As one letter writer asked after describing her many wonderful attributes: "What more can you ask of your lecturer?"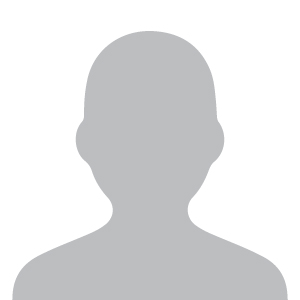 Richard Jarrell Award of Excellence for Teaching
---
Harjot Singh Deol, Biology Department
Harjot Singh Deol has become a favourite TA among undergraduate students in Biology and Natural Science courses. One nominator who had the good fortune of having Deol as her TA indicated he "created an environment in which learning was joyous and engaging." Another student said something similar: his "love for teaching radiates enthusiasm and a joy for learning." Others referred to him and his teaching as kind, fair, patient, amazing, and approachable. Not only is the process of learning from him clearly enjoyable, the outcomes are there to show it pays off. One professor observed: "Harjot's students often mention that they have acquired a deeper understanding of lab material under his guidance."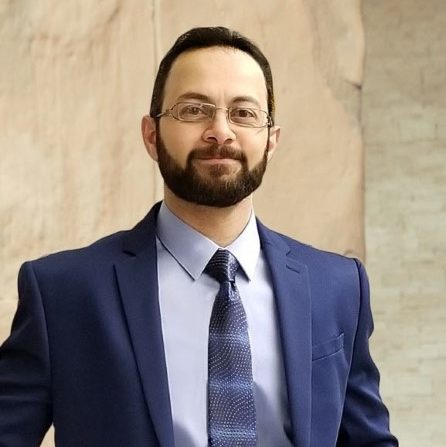 Richard Jarrell Award of Excellence for Teaching
---
Mohamed Salem, Biology Department
Mohamed Salem's nomination file was a pleasure to read. Even though there were so many letters of support, it was delightful to go through each one of them.
"Phenomenal," "organized," "passionate," "positive," and "calm" were among the adjectives used to describe Salem's teaching.
And how about this student comment as a strong endorsement: "the most inspirational person I have met in my life."
Frequently, students indicated to the adjudication panel that Salem goes above and beyond to fulfill his teaching duties.
Supported by the entirely positive feedback provided by students, the professors who work with him universally appreciated Salem's approach in teaching, commitment, preparedness, and unceasing good humour.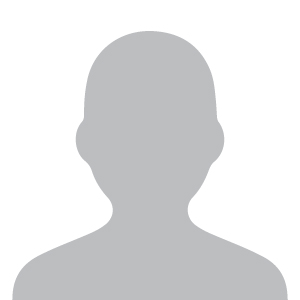 Excellence in Teaching Award: Senior Tenure Stream
---
Paula Wilson, Biology Department
Professor Paula Wilson has been a key player in the development of the many innovative and thoughtful teaching initiatives that characterize the learning environment in the Faculty of Science. She is the leader in the Faculty's Early Alert program that seeks to assist new students who struggle, and also with the project to help students be more reflective on their state of knowledge. She brings this depth to the classroom, where she is a very popular instructor.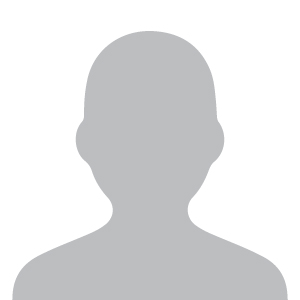 Richard Jarrell Award of Excellence for Teaching
---
Uzma Nadeem, Biology Department
Uzma Nadeem simply radiates dedication to her students. Well organized, patient, and thoughtful, Nadeem has become well known in the teaching community at York for her many contributions at both the undergraduate and graduate levels, as well as in outreach initiatives. With the recognition of her many exemplary teaching skills and insights, Nadeem has been a valued tutor at York's Teaching Commons.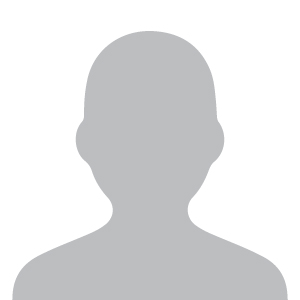 Richard Jarrell Award of Excellence for Teaching
---
David Miller , Biology Department
Described by one student as "the most outstanding, motivated and intellectually stimulating Teaching Assistant," David Miller has had a positive impact on the lives of many undergraduate students. He is recognized for his use of creative methods in the lab to assist students in understanding difficult topics, and Miller is well known for doing so in a kind and approachable manner.
President's University Wide Teaching Awards
| Name | Program | Category | Year |
| --- | --- | --- | --- |
| Paula Wilson | Biology | Senior Full-Time | 2020 |
| Tamara Kelly | Biology | Full-Time | 2014 |
| Dawn Bazely | Biology | Senior Full-Time | 2013 |
| Tharsini Manivannan | Chemistry | Teaching Assistant | 2008 |
| Tanya Noel | Biology | Full-Time | 2008 |
| Paul A. Delany | Physics & Astronomy | Senior Full-Time | 2006 |
| Walter Whiteley | Mathematics & Statistics | Senior Full-Time | 2003 |
| Silviu Guiasu | Mathematics & Statistics | Senior Full-Time | 2001 |
| Jurij Darewych | Physics & Astronomy | Senior Full-Time | 1998 |
| | | | |
Graduate Faculty Teaching Award
| Year | Winner | Field |
| --- | --- | --- |
| 2018-2019 | Richard Murray | Graduate Programs in Biology, Electrical Engineering & Computer Science, and Psychology |
| 2012-2013 | Laurence R. Harris | Graduate Programs in Biology, Kinesiology & Health Science and Psychology |
| 2002-2003 | Barrie Coukell | Graduate Program in Biology |