Brian S.
BSc, Biology
Medical Student at the University of Toronto
What are you doing now?
"I am an incoming third year medical student at the University of Toronto who is interested in medical specialties that will allow me to work with the older adult population. Currently, I am doing research work with a physician whose clinical practice focuses on rheumatology and palliative care at Mount Sinai Hospital. Our research project is in the realm of medical education."
What's something you were involved in at York that helped prepare you for life after graduation?
"My involvement with the Student Ambassador Program at York University has taught me valuable skills that help me to this day. As a student ambassador, you develop great public speaking skills since you are tasked with conversing with parents, prospective students, professors, and staff. These skills directly lend itself to being able to talk to patients and other health professionals in a clear and professional manner. Furthermore, my involvement in this program made me a better team player. I had to work with others to set-up and take-down equipment as well as keep the events flowing smoothly. As a medical student, learning how to work and learn with others is extremely important. Last but not the least, I developed leadership skills especially as I became the coordinator of the program. I learned important leadership skills that will come in handy as I step into clinical practice such as mentoring, teaching, listening, and delegating."
What is an aspect of university that challenged you?
The biggest challenge that I have faced in university was taking care of my physical and mental health during stressful periods. I remembered during my early years at York University that I often neglected my sleep, diet, exercise regimen, and other things that enriched my life (e.g. friends) when midterms and exams were around the corner. It was not until midway through university with the help of mentors and various resources at York University that I realized the importance of self-care. I put two and two together that feeling good physically and mentally allows one to perform at their best whether that may be in school, work, or in extracurricular activities. Once I made this important realization, not only did my marks start to improve but more importantly I became happier with myself.
What is one achievement you made at York that you are proud of?
My proudest achievement during my time at York University was being able to juggle both school and family responsibilities successfully. Coming from an immigrant family, my father heavily relied on me take care of my two younger siblings since he had to work and was also going to school to become a lawyer. I remembered having to pick-up my siblings immediately after lectures from the babysitter, preparing dinners, and tutoring them when they had difficulties with schoolwork. Despite these added challenges, I did not lose sight of my goal which was to become a physician. I got excellent grades and was heavily involved in different extracurricular activities within and outside of York University. Through hard work and determination, I was ultimately successful in getting to the medical school of my dreams and raising my siblings to be the best teenagers that they can be.
---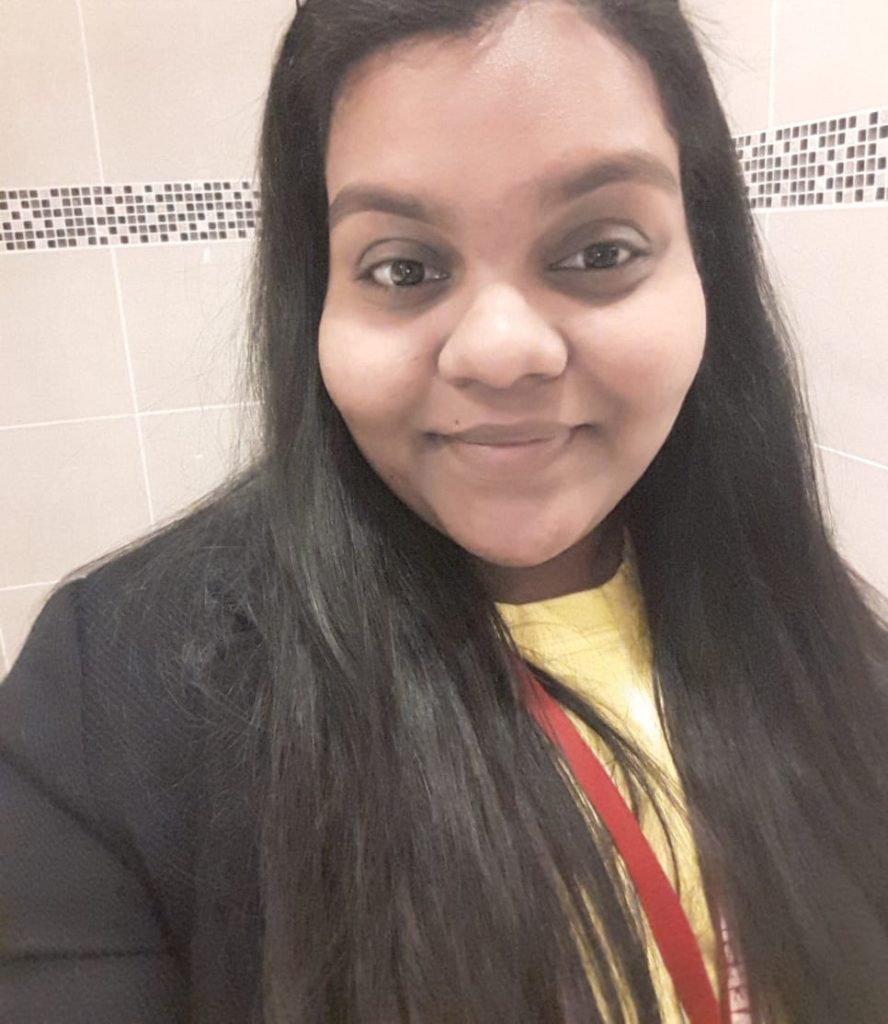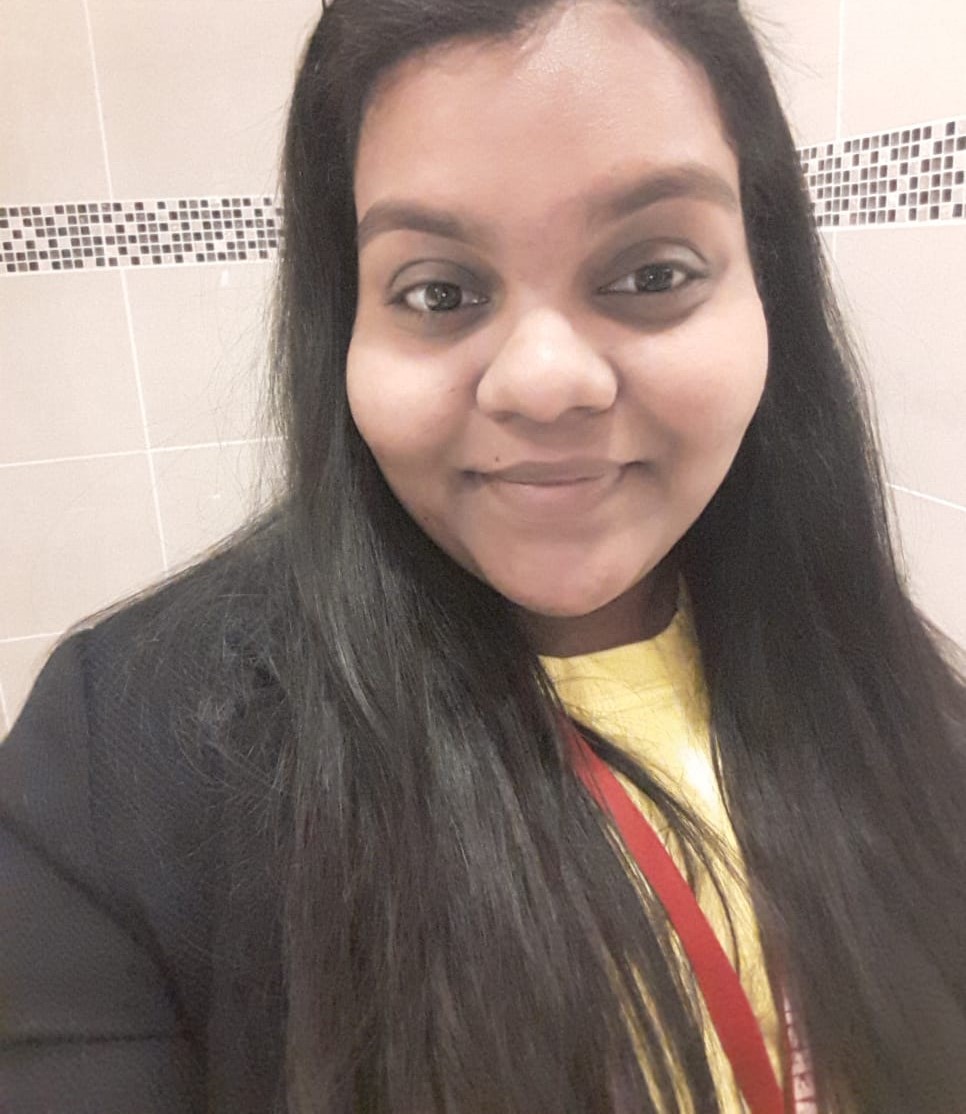 Miranda R.
BSc, Chemistry
Science Academic Advisor
What are you doing now?
"I currently work for the Faculty of Science as a Science Academic Advisor."
What's something you were involved in at York that helped prepare you for life after graduation?
"During my time at York, I joined SOS - Student Ombud Services through Bethune College. I started as a class representative in my first year and from my second year, I was a Peer Mentor all the way to my final year. In SOS, as a peer leader, I had a number of training sessions which focused on public speaking, communication, time management and a lot more. In my everyday life and work-life, these are just a few of the skills developed which help me throughout the day, especially time management. My interaction with peers and the York community has helped me when I interact in my work life today."
If you were involved in research, how did you get into it and how did it benefit you?
"In the final year of my program, I did a research practicum course under the supervision of Dr.Young. After reviewing the work done by Dr.Young's lab, I realized it was the type of research I was interest in. I emailed her expressing interest in her research and asked if there was any volunteer positions in her lab. She responded and offered to meet with me to further discuss the opportunity and I was able to join. In the position I worked along with students in their Masters, Doctorate and post Doctorate programs. I was able to gain knowledge and experiences from interacting with this group of individuals. The skills and experiences gained from my time in the research position helped me to apply the knowledge gained from material taught in my classes."
What is an aspect of university that challenged you?
"As an international student coming to York, one challenge I experienced was adjusting to the methods and different styles of teaching by the professors here. In my first year, I needed to figure out how to adjust my study habits to ensure I didn't lag in any of my classes. As part of that adjustment I saw some midterms that didn't go so well and after changing the way and the number of hours I dedicated to studying I saw major improvements. Adjusting isn't always easy but it eventually becomes part of your routine."
What is one achievement you made at York that you are proud of?
"Given the challenges I experienced in my first year, I am proud to be a graduate in the Chemistry class of 2020. I successfully completed my degree and I am very proud of my achievements. My university life was very rewarding in the sense that I was able to complete my degree while volunteering in SOS and research and overcoming hurdles along the way."
---
Carol N.
BSc, Biology
Respiratory Therapy Student at The Michener Institute of Education at UHN
What are you doing now?
"I am a first year Respiratory Therapy student at The Michener Institute of Education at UHN. As a respiratory therapist I will be equipped with the critical care skills to play an integral role in the cardiac arrest team and have the variability to work with any patients experiencing respiratory issues and cardiopulmonary diseases."
What's something you were involved in at York that helped prepare you for life after graduation?
"Being a Science Student Ambassador and working in the Faculty of Science Recruitment team has developed my communication and interpersonal skills immensely throughout my undergrad. Speaking to high school students and parents that I meet for the first time, and developing a professional yet personable presence has allowed me to become confident in the way I conduct myself in settings that require cooperation and communication. I also learnt a lot from collaborating with fellow students, professors, and faculty members in my projects. I learned how to contribute to a team and in order to do so effectively, be open to feedback and asking for help. All this will help me in the next few years in the clinical setting when I am learning to apply my work hands-on in the healthcare field among peers."
If you were involved in research, how did you get into it and how did it benefit you?
"In my first year I sought out Dr. Gary Sweeney, who I knew my cousin had done research with many years back. In the summer after first year he agreed to take me on as a Research Practicum student, and I continued to be a practicum student for the next 2 years - learning laboratory techniques from graduate students and practical skills in being a lab member."
What is an aspect of university that challenged you?
"An aspect of university that challenged me was accepting that there was no "right" way to study. In first year I thought I had everything figured out by reading by the book and re-doing my notes, and it wasn't until it was too late that I realized it was all ineffective when it came to getting the grades I needed. By second year I had learned that you have to be smart in the way you study, whether it be tailoring your techniques to your professors' teaching methods, or doing practice problems every day. Meeting students in the Faculty of Science through volunteering however allowed me to open myself to new perspectives, and accept that the way to a successful undergrad is to open up your mind to different things."
What is one achievement you made at York that you are proud of?
"One achievement I made at York that I am proud of would just have to be my entire work/study experience in the Faculty of Science. Looking back at the time I spent in the recruitment team has made me proud of what I accomplished with my co-workers - from rebuilding the Student Ambassador program after its transition from Bethune College to developing solid resources for recruitment-related planning for years to come. I'm grateful for the opportunities I took and the faculty members that took a chance on me to make my mark at York."