---
Community Input Shapes New Strategic Plan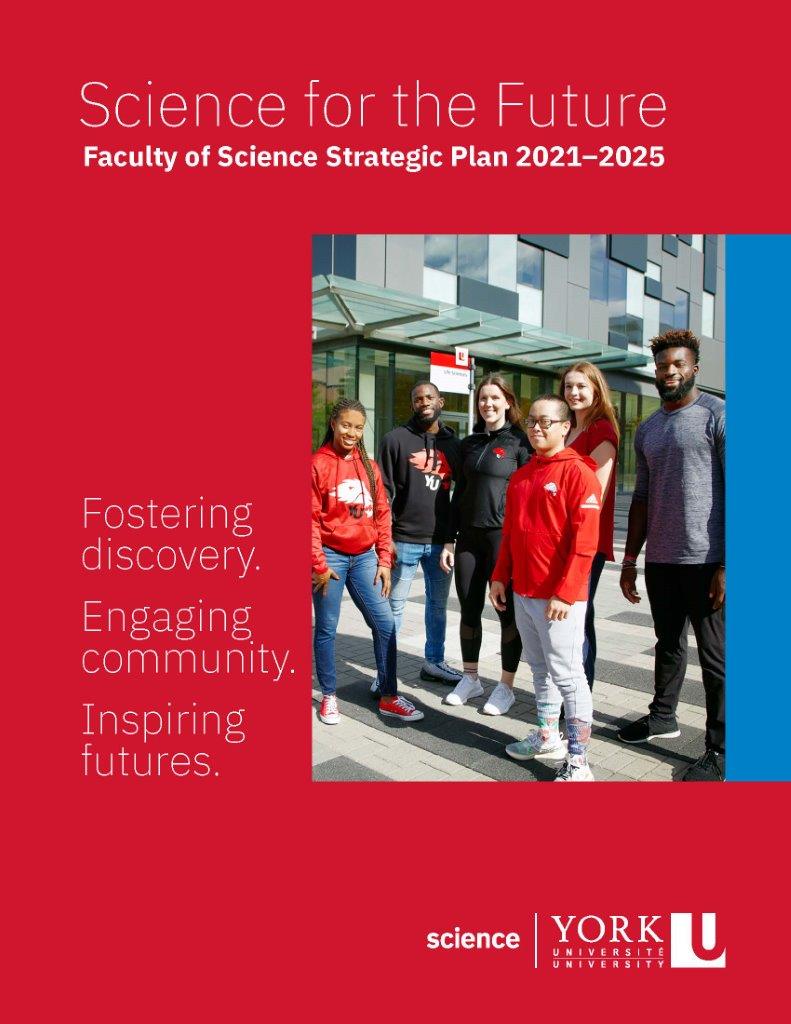 We launched our new 2021-2025 Strategic Plan after extensive consultation with our community of faculty members, staff and students, as well as with internal and external advisory boards.

The Dean's Office hosted discussions with stakeholders through several meetings, including a virtual Town Hall and virtual retreats, and solicited feedback through a virtual suggestion box and a survey. These conversations and tools helped Dean Rui Wang and his Executive Team better understand the current landscape in higher education, the Faculty's performance on the previous Strategic Plan, and what priorities should form the cornerstone of the Faculty's mission and objectives over the next five years. The plan was unanimously endorsed by Faculty Council in spring 2021.

We defined the following priorities:

Teaching & Learning: Provide students with a high-quality education and the knowledge, skills, and credentials they desire to successfully transition into rewarding and impactful careers.

Research: Foster research excellence through recruitment and retention, recognition, and support of world-class faculty and trainees, combined with a targeted focus on existing and emerging areas of research excellence. Promote impactful, research-intensive culture across the Faculty.

Student Experience & Success: Using a student-focused lens, provide supports that enhance our students' experience in the Faculty and facilitate their success during their time with us and beyond.

Organizational Excellence: Make the Faculty an enabling, empowering, and inclusive community that attracts and retains high-quality faculty, staff, researchers, and students. Encourage and promote individual excellence as well as collaboration and teamwork.

Reputation, Engagement & Outreach: Promote the Faculty effectively to key audiences both within and outside of York University. Offer innovative outreach programs that raise the profile, reputation, and impact of the Faculty of Science.
The Dean's Office continues to consult with the community about how best to implement the Strategic Plan to ensure success in meeting the goals. An implementation workshop was held in fall 2021 with input from dozens of members, and more initiatives will be planned to ensure active participation in the plan.

More details can be found at yorku.ca/science/strategic-plan/.
---
New Advisory Board Strengthens Collaborations, Drives Success
We launched our inaugural Dean's Special Advisory Board in February 2021 to strengthen collaboration with industry and community, and accelerate the success of our students and faculty. The launch included a virtual public event introducing board members to faculty, staff, students and alumni. The list of members can be found at yorku.ca/science/advisory-board/.

Comprised of a diverse group of industry and community leaders, the Board brings a vast array of expertise and commitment to the advancement of Canada's science, technology, academic and non-profit sectors. Its members provide insight on pressing issues, including the societal need for science programs, best practices surrounding Equity, Diversity, and Inclusion in science education, challenges and opportunities for science innovation and entrepreneurship, and the successful community integration of the Faculty.
"The board will provide insight and advice from its diverse expertise to help accelerate the Faculty of Science's success and its connections with industry and our science and innovation sectors in Ontario. The importance of collaboration between higher education and these sectors cannot be underestimated. When educational institutions, industry and community work together, we all stand to benefit. I hope this collaborative model will become standard sector-wide."

- Board Chair Reza Moridi, former Ontario Minister of Research, Innovation and Science and Minister of Training, Colleges and Universities
---
Science Programs Coming to New Markham Campus
With the York University Markham Campus opening in fall 2023, the Faculty of Science has been busy developing programming that will cater to one of the most diverse and dynamic urban communities in the province and country.

In addition to a Professional Master's of Biotechnology Management and Graduate Diploma in Biotechnology – which are still undergoing approval processes at the time of this report's publication – the Faculty of Science will offer first-year foundational science programming in Biology, Chemistry, Math, and Physics. The First-Year Science Program will be the same science courses currently offered at the Keele Campus and share identical course learning outcomes and laboratory experiences. It will follow a phased intake approach, accepting 48 students in the inaugural year and doubling enrolment each year until a full capacity of about 200 is reached in year 2026.

"Science students will have the opportunity to complete their entire first-year experience at Markham Campus if they choose," said Dean Rui Wang. "The smaller campus environment, with state-of-the-art teaching and learning spaces, will make the new campus a coveted learning space for some of our students."

Specialized laboratory facilities will include 120 squared metres of space designated for each of the Biology, Chemistry and Physics. The campus will also feature multiple lecture and active learning environment areas, as well as numerous common spaces for informal student gatherings and independent study.

Plans for the new programming at Markham Campus include hiring four full-time teaching stream faculty in the Departments of Biology, Mathematics & Statistics, Physics & Astronomy, and Chemistry. In 2021, Professors Jade Atallah (Biology) and Jihyeon (Jessie) Yang (Mathematics & Statistics) were recruited; Atallah will teach the first-year Biology courses and manage the Professional Master's in Biotechnology Management and the Graduate Diploma in Biotechnology, while Yang will teach the first-year Mathematics courses and help coordinate the first-year program at Markham. The other two faculty members will be hired by 2023, and more will be recruited as enrolment grows.

"With our hiring we will also pay close attention to mentorship, effective teaching and curricula skills to ensure the faculty complement has the depth and breadth necessary to deliver an innovative and effective program at Markham," said Mark Bayfield, Biology professor and Markham Campus special advisor to the Dean of the Faculty of Science.

Stay up-to-date on Markham Campus planning at yorku.ca/markham/.
---
Building Equity, Diversity and Inclusion in the Faculty of Science
The Faculty of Science is focused on creating a culture of equity, diversity and inclusion so that everyone has access to opportunities and can engage and achieve without barriers, and to their fullest potential. That's why one of our goals, as outlined in our 2021-25 Strategic Plan, is to implement principles of equity, diversity and inclusion (EDI) in every aspect of the Faculty of Science community.
"We want to make the Faculty an enticing, enabling, empowering, and inclusive community that attracts and retains high-quality faculty, staff, researchers, and students – one that will encourage and promote individual excellence as well as collaboration and teamwork," said Dean Rui Wang. "In 2021, we made great strides in planting seeds to further enhance and promote EDI among faculty, staff and students and the Faculty as a whole."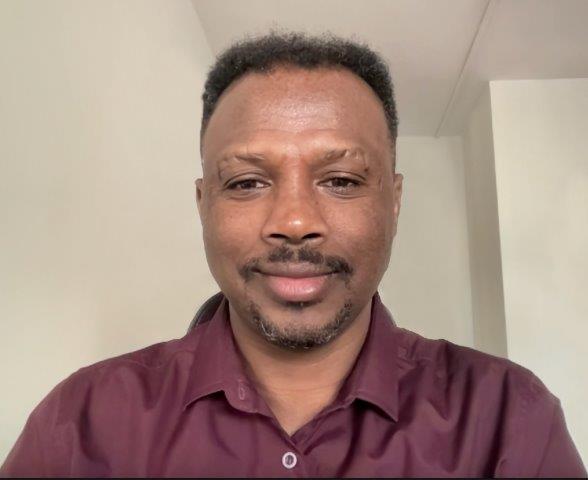 The Faculty initiated several targeted faculty searches to strengthen the representation of Black, Indigenous and female faculty members. A search for a Black faculty member in Mathematics & Statistics led to the hiring of Professor Woldegebriel Assefa Woldegerima, whose research interests include mathematical biology, applied differential equations and data analysis in Python. At the time of this report's publication, there were also searches underway for a Black faculty member in pure mathematics, a female faculty member in statistics, an Indigenous faculty member in biology, and an Indigenous faculty member in environmental sciences.
To address the underrepresentation of women in Science, the Faculty launched a Dean's Scholarship for Women to support domestic female students entering a graduate program in the Faculty of Science who demonstrate leadership skills, academic excellence, and research potential. Four students were selected to receive $10,000. See the Students & Trainees section for more details.
Faculty of Science postdoc Don Davies (Biology) was among four inaugural recipients of York's new Provost's Postdoctoral Fellowships for Black and Indigenous Scholars. His research investigates a novel approach to the causes of Alzheimer's disease (AD) and will include the Canadian Indigenous population, which is at a higher risk of developing AD than the general population. See the Students & Trainees section for more details.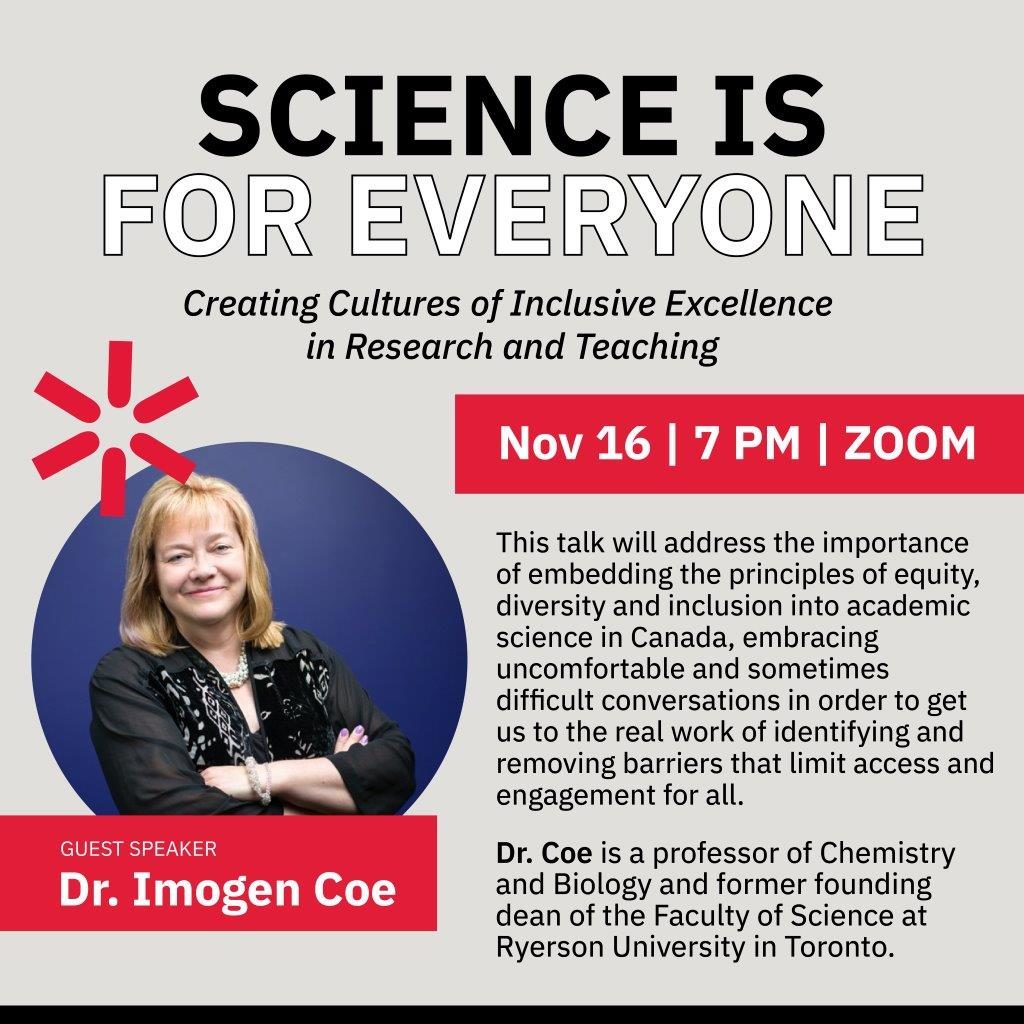 To further our EDI mandate within the Faculty of Science, in 2021 we launched an EDI Committee of Faculty Council, currently co-chaired by Professors Vera Pavri (Science, Technology and Society) and Deborah Harris (Physics & Astronomy). The Committee supports best practices for recruitment and retention, and strategies to identify and address biases and discrimination. As well, it plans to establish new initiatives to bolster EDI, such as support services, training and learning opportunities, content creation and more. For instance, in collaboration with Bethune College, the EDI Committee co-hosted a webinar in November featuring guest speaker Professor Imogen Coe (Ryerson University), who addressed the importance of embedding principles of EDI into academic science in Canada and embracing uncomfortable conversations to identify and remove barriers. She also discussed tips, tools and strategies that can help build the toolkit for change.
"We look forward to continuing to strengthen diversity in our hiring of new faculty members, and furthering our commitment to build EDI and decolonization into all facets of our Faculty of Science community, creating an equitable, safe, and welcoming place for everyone to learn, research and work," said Dean Wang.
---
Expanding Our International Reach and Impact
With the help of our new International Collaborations and Partnerships team in the Faculty of Science, led by Hugo Chen, we are extending our reach across the globe to forge new institutional partnerships and collaborations that will benefit our students and faculty members.
In 2021, we established new partnerships that will lead to joint programming, student exchange opportunities, new research collaborations and more. We signed seven new agreements with institutions in China, South Korea and France.
"I truly believe that when students have the opportunity to participate in learning and research abroad, it deepens their knowledge and further develops their skills, leads to new friendships and collaborations, and encourages personal and professional growth that propels their success during their studies and after graduation," said Dean Wang. "The same benefits can be argued for faculty members and researchers."
We also created new awards and scholarships for international students coming to York Science. For instance, the Science Summer Transition Program (SSTP) Award is presented to up to 10 international students who have completed at least two modules of the SSTP and are enrolled in the Science undergraduate programs. The Faculty handed out three awards in 2021. The SSTP was launched in 2020 to help incoming students feel more confident about starting university, regardless of what school they attend. We also established a new International Student Entrance Scholarship for international students from NOIC Academy (Toronto).
Furthermore, we created the Global Leaders of York Science (GLYS), a volunteer team that works closely with the International Collaborations and Partnerships office in supporting international initiatives at York Science. GLYS aims to provide undergraduate students with professional development opportunities that will enhance their employability skills and help them to develop a global mindset. Their activities include a range of internationalization partnership projects throughout the year, including promoting York Science degree programs to potential students from international partners.
---
New Pedagogical Innovation Chair in Science Education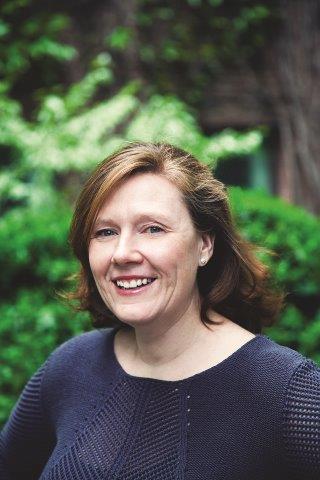 In spring 2021, the Faculty of Science announced the inaugural call for applications for the Pedagogical Innovation Chair in Science Education. The Chair would support the mission of the Faculty to promote pedagogical excellence and provide support to a full-time, continuing faculty member to lead pedagogical innovation, which could include developing and adopting new pedagogy methods and technologies into practice, improving the effectiveness of classroom teaching, and measuring the success of these endeavours.

By summer, it was announced with great pride that Professor Tamara Kelly (Biology) was appointed to the position, effective September 1, 2021.

"The Faculty of Science has an outstanding culture of pedagogical innovation, led by talented faculty members and instructors who are dedicated to students and their success. Dr. Kelly exemplifies this student-first mindset," said Dean Rui Wang. "Teaching and learning are the cornerstone of our students' success and our Faculty as a whole. I have every confidence that Dr. Kelly will be an outstanding asset in this new role."

In her role as Chair, Kelly will support the celebration and recognition of pedagogical excellence within the Faculty and lead pedagogical innovation efforts in science education. She will spearhead pedagogical innovation using evidence-based and inclusive strategies, and work with faculty to provide students with exceptional learning opportunities and improved experiences.

Kelly joined York University's Department of Biology in 2008. She is a longstanding leader in pedagogical scholarship, and has earned a reputation as an expert teacher, mentor, collaborator, and advocate for innovation and improvement to undergraduate education. Her expertise has been recognized with numerous teaching awards, invited talks, and publications. She has a proven history of innovating teaching practices in her own courses and has consistently introduced and promoted evidence-based best practices in science education.

She has worked to promote evidence-based pedagogy through the Faculty's Committee for Teaching and Learning, developed science education initiatives within the Faculty, and is a co-founder and past president of the Open Consortium of Undergraduate Biology Educators, a national organization to promote knowledge mobilization in undergraduate biology education. Prior to joining York, she served as the Science Teaching and Learning Fellow for the Carl Wieman Science Education Initiative at the University of British Columbia.
---
Celebrating Paul Delaney as He Leaves "Legacy of Stars"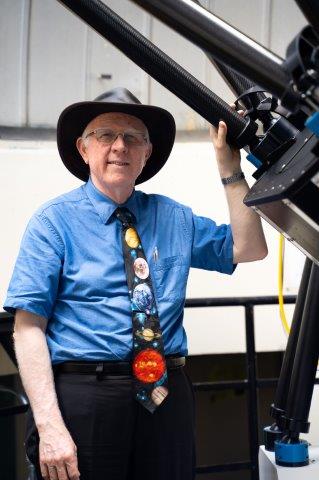 Professor Paul Delaney (Physics & Astronomy) stepped down as Director of the Allan I. Carswell Astronomical Observatory in June, in advance of his retirement at the end of 2021. To celebrate and honour him, the Observatory hosted an online YouTube retirement party entitled Astronomy 4D Event: The Director Delaney Disengagement Derby, where observatory staff and faculty answered questions, discussed astronomy, and exchanged stories.

"Professor Delaney exemplifies the values we stand for: service excellence, a student-first mindset and dedication to our community both within and beyond York's walls," said Dean Rui Wang. "It is hard to quantify what his work has meant to our Faculty and to York University. His 'legacy of the stars' will continue to be felt at York for many years to come."

Delaney began his career at York in 1986. Over the past three decades, he became the public face of astronomy at York, teaching undergraduate and graduate students, and helping spread a love for astronomy to the public – including thousands of elementary students.

He played a key role in obtaining a 2017 donation from Emeritus Professor Allan I. Carswell and the Carswell Family Foundation to purchase and install a new one-meter telescope. It is the largest telescope on a Canadian university campus, and the Observatory was renamed the Allan I. Carswell Astronomical Observatory in recognition of this donation.

"It is only through [Professor Delaney's] efforts in establishing and maintaining the functionality of the telescopes that people such as myself were able to give our astronomy majors hands-on experience with astronomical instrumentation in our courses, starting in year one," said Marshall McCall, former chair of the Department of Physics & Astronomy. "The opportunities for hands-on experience, which range from understanding and using modern instrumentation all the way to the processing and analysis of data, are a major reason why we attract so many astronomy and astrophysics majors."

Delaney's leadership furthered the York Observatory's capacity for science outreach to the broader community. Pre-COVID-19, about 5,000 visitors annually attended its public viewings on Wednesday nights. During the pandemic, the Observatory transitioned to a weekly YouTube livestream attended by viewers around the world. These livestreams, held on Wednesday nights, can reach upwards of 15,000 viewers. Many astronomy enthusiasts also tune into the popular "YorkUniverse" radio show hosted by York students and faculty on Monday nights on astronomy.fm online.

In 2018, Delaney was named the inaugural Allan I. Carswell Chair for the Public Understanding of Astronomy, a position he held until his retirement. Delaney's community engagement and outreach in this role, and through his extensive efforts as a media commentator, helped raise the profile of the Faculty of Science and York University. He was a regular commentator on astronomical events on TV, radio, and in print media for many years.

Delaney was beloved by students for his boundless enthusiasm, ability to communicate complex information in an engaging manner, kindness, and sense of humour. In the words of a former student, "Some people are born to teach, and Paul hits the bullseye."
---
Jonathan Cevallos Receives Service Award from President's Office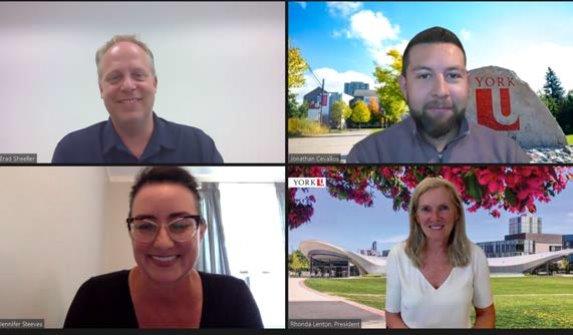 Applauded for his can-do attitude, careful attention to detail and creative ideas, our Faculty's Facilities Manager, Jonathan Cevallos, received the 2021 Phyllis Clark Campus Service Award from York University.

This staff recognition award is presented annually to a non-academic employee of York University who has made exemplary contributions to the operations of either of York's campuses in terms of efficiency, cleanliness, safety, security and/or other campus or plant services.

Cevallos' nominators commended him for fully involving himself in the needs of faculty and staff by understanding the scientific needs behind a project to better provide the infrastructure that is needed. "No matter how big or small, he takes the time to figure out exactly what is needed … he has a great ability to think outside the box and take the project to another scientific level."

As one researcher put it, Cevallos is his front man for dealing and resolving any access, maintenance and repair issues that arise in the lab. "He makes our research more efficient and effective."

Although Cevallos' commitment to service was praised across the board, what stood out most recently to his nominators was how he stepped up during the COVID-19 pandemic to effectively manage building access, security, and safety for researchers, staff and students.

Cevallos played a pivotal role in overseeing the necessary shutdown of research labs and campus access at the start of the pandemic, and when it came time to ramping up research again in 2021, he was highly involved in implementing a smooth, phased approach to ensure safety for everyone.

As one of the nominators explained:

"One critical aspect of safe return to the lab involved monitoring personnel density in order to ensure the ability to social distance. Mr. Cevallos initiated a unique and important solution by implementing the Shifts application in Microsoft Teams in order to monitor lab personnel presence on campus. Not only did this give individual labs the ability to monitor their research team but it also allowed other labs in the vicinity to know who would be in close proximity. Mr. Cevallos' novel and leading-edge solution has been such an important safety monitoring tool that the VPRI's Research Continuity group asked other Faculties to adopt its use."

Cevallos' dedication to service continued when the Faculty began preparing for in-person teaching, when he worked closely with course directors and technical staff to assess their needs and coordinate safe operations. What's clear to everyone is that he has been exceeding expectations and enhancing the sense of community within the workplace during COVID-19.