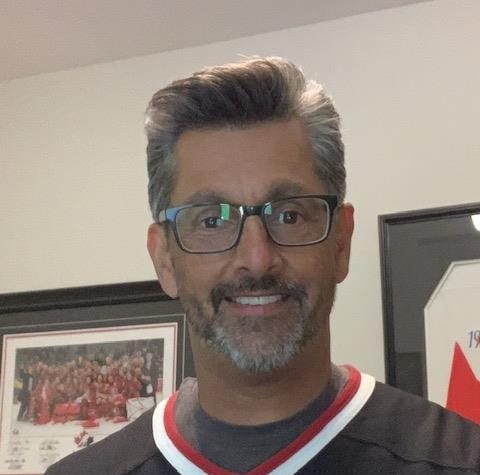 Dion Neame
Dr. Neame graduated from Medical School in 1991, followed by postgraduate training in Internal Medicine at Michigan State University and Pediatrics at McMaster University. He completed a fellowship in Primary Prevention of Disease / Clinical Teaching at McMaster Children's Hospital.

Dr. Neame has practiced Consulting Pediatrics in Southern Ontario, held the position of Assistant Clinical Professor at McMaster University in the Department of Pediatrics for over 20 years, and was Chief of Pediatrics at Joseph Brant Hospital for 4 years.
In 2008, Dr. Neame entered the vaccine industry and has held several positions: Medical Advisor at GSK Vaccines Canada; Country Medical Head at Sanofi Pasteur Canada; Global Medical at Sanofi Pasteur Global; Country Medical Lead at Sanofi Canada; presently North American Senior Medical Expert focusing on; Medical strategy for new vaccine targets and early pipeline projects, External scientific engagement and University outreach and talent development. In his leadership roles Dr. Neame has always ensured the highest level of ethical and business integrity standards as per internal and external Medical Governance and Compliance standards.
Dr. Neame has a passion for primary prevention of disease and regularly presents across Canada motivating Canadians to improve their health. Throughout his career, Dr. Neame has been involved in vaccine research and has been instrumental in establishing the medical and scientific rationale for 16 new vaccination programs in provinces and territories across Canada.
Presently, Dr. Neame is a member of the University of Toronto, Rotman School of Management, Healthcare & Life Sciences Advisory Board and is a student advisor of the Rotman School of Management, Global Executive MBA in Healthcare and the Life Science. Dr. Neame is a preceptor at the University of Toronto / Waterloo University, School of Pharmacy, Queen's University and Developer/ Collaborator/Scientist at York University, NSERC (Natural Science and Engineering Research Council of Canada) York/Sanofi Industrial Research Chair. He is also member of CAIRE, Canadian Association for Immunization Research and Evaluation and was a member of the Dean's Advisory Board, Dalla Lana School of Public Health, University of Toronto from 2014 – 2018.

Dr. Neame is a community volunteer; coaching, training, and mentoring young athletes to appreciate the life lessons found in sports, with their end goal to be happy, calm, content and successful members of their community.