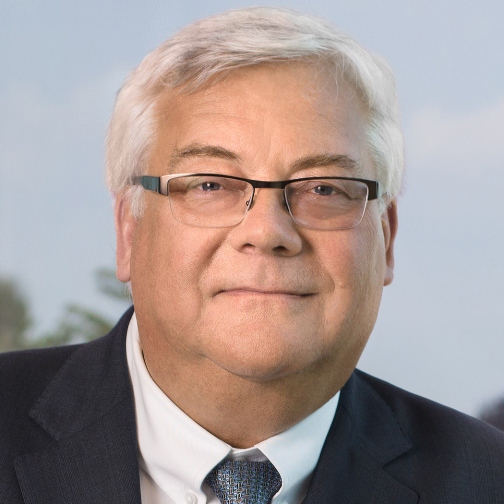 J. Mark Lievonen
Dr. Lievonen, C.M., is the former President of Sanofi Pasteur Limited, the Canadian vaccine division of Sanofi, a global pharmaceutical company. Under his leadership, Sanofi Pasteur became a billion dollar enterprise in Canada. Currently, Dr. Lievonen is the Co-Chair of the Government of Canada's COVID-19 Vaccine Task Force. 
A strong supporter of Canadian innovation and economic development, he has been honoured to serve many industry organizations. Currently, he is a Director of OncoQuest Pharmaceuticals Inc, Sona Nanotech Inc., Biome Grow Inc., and the Gairdner Foundation. Previously, he served as a Director of Oncolytics Biotech, Quest PharmaTech, and Acerus Pharmaceuticals. He is a past Chair of Rx&D (now Innovative Medicines Canada), BIOTECanada, the Ontario Genomics Institute, and the Centre for the Advancement of Health Innovation, Vice-Chair of Ontario Institute for Cancer Research, and Director of the Public Policy Forum.
Dr. Lievonen is a passionate advocate for public health access, education, and giving back to his community. He is a former Chair of the Markham Stouffville Foundation and served as an ex-officio member of the Markham Stouffville Hospital Board. He served on the York University Board of Governors and as a Director of the York University Development Corporation. Dr. Lievonen is also the founder of Sanofi Biogenius Canada, a program that has fostered young scientists for over 20 years.
He is a recipient of the Queen's Golden and Diamond Jubilee Medallions, Lifetime Achievement Awards from Life Sciences Ontario and the Pharmaceutical Sciences Group, the Canada Medal from The Chemical Institute of Canada, a York University Bryden Alumni Award, and an Honourary Doctor of Laws degree from York. He was appointed to the Order of Canada in 2015, named a Chevalier de l'Ordre National de Merite by the government of France in 2007, and was inducted into the Canadian Healthcare Marketing Hall of Fame in 2013.
Dr. Lievonen holds a BBA in accounting and an MBA in finance and marketing from York University's Schulich School of Business. He is a Chartered Professional Accountant and was elected as a Fellow of the Institute of Chartered Accountants of Ontario in 2007.