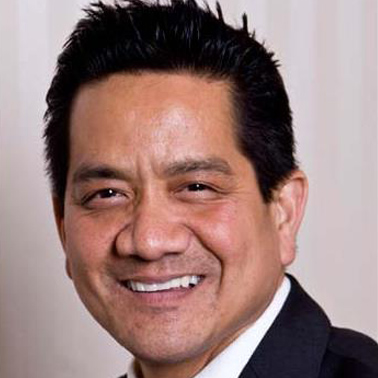 Justin Poy
Poy is an award-winning advertising executive who has built his career in the context of Canada's diversity and inclusion. The Justin Poy Agency (JPA), established in 1993, has created some of the country's most iconic ad campaigns and served some of the biggest brands in Canada, among them The Canadian International AutoShow and The Toronto International Film Festival (TIFF). The Agency has won more than 20 international and domestic creative awards, including recognition at the Cannes Lions.
Poy is also the CEO of InnovaThree, a marketing firm that specializes in exporting and marketing medical technology overseas. Its most recent project is the licensing of the Toronto Video Atlas Project, a virtual reality surgical training platform developed by the University Health Network (UHN).
In addition to sitting on many non-profit boards present and past, such as the SickKids Foundation, Gift of Life (TGLN), and the Ontario Media Development Corporation (OMDC), and corporate boards like Blockchain Venture Capital, Poy is the recipient of the Queen's Golden and Diamond Jubilee Medals, and the Chinese Canadian Legend Award. He chaired the Norman Bethune Gala for the University of Toronto School of Medicine and co-founded the Lunar Gala, the annual fundraiser for Mackenzie Health Vaughan Hospital. He is the Honorary Patron of Asian Heritage Month (CFACI) and has been recognized as an Alumni of Distinction at both Ryerson University and The Toronto French School (TFS).
Poy supports education and healthcare through scholarships, including The Justin Poy Media Award at Ryerson University's RTA School of Media, and the Justin Poy Endowment Fund at the Kidney Foundation of Canada.