For 21 years, the York U Alumni Awards have celebrated alumni who exemplify the values of York University, have made remarkable contributions to their fields, and have changed the world for the better. The tradition of recognizing their contributions will continue, honouring the legacy of the Bryden Alumni awards, in a virtual event on Nov. 18 at 7pm.
Two Science alumni are among this year's winners: Dr. Earle Nestmann (MSc '71, PhD '74), in the Outstanding Contribution category; and Dr. Pamela Ohashi (BSc Hons '82), in the Tentanda Via award category.
Dr. Earle Nestmann
Outstanding Contribution – An alumnus/a who has made a significant contribution to the advancement of York and its students through exceptional service, commitment and/or philanthropic contributions.
Dr. Earle Nestmann, the president at Health Science Consultants Inc., received both an MSc and PhD in biology at York. While a student at Ohio's Marietta College, he received the William Bay Irvine Medal for most outstanding student in the 1968 graduating class. After his studies at York, he served in the biology department as assistant professor from 1974 to 1977, and later as a member of the Board of Directors of the Alumni Association from 2006 to 2014 and the Board of Governors from 2013 to 2020.   
Dr. Nestmann has published more than 100 articles in scientific literature and was co-editor of the proceedings of an international conference on chemical mutagenesis and of a laboratory manual on recombinant DNA technology. He has served on several editorial boards for scientific journals and was president of the Genetics Society of Canada. He was a research scientist at Health Canada and pesticide regulatory manager for a multi-national company before becoming a principal of an international consulting firm. Dr. Nestmann continues to consult part-time as president of Health Science Consultants Inc., serving on international expert panels as well as writing reports, scientific opinions, and manuscripts for publication. Together with his wife Berna, Dr. Nestmann has provided exemplary philanthropic support for York science students and faculty for over 15 years, including Dean's Undergraduate Research Awards and Science Exploration Camps for elementary and secondary school-aged children. The Earle Nestmann Scholarship was established in 2008 for master's or doctoral students studying molecular biology or genetics.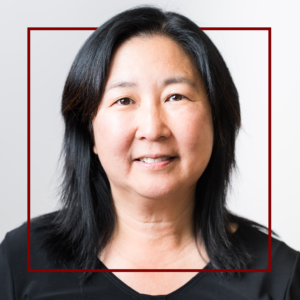 Dr. Pamela Ohashi
Tentanda Via – An alumna/us who has demonstrated innovative, unconventional, and daring leadership and success, reflecting the university's motto, "The way must be tried."
Dr. Pamela Ohashi is the director of the Tumor Immunotherapy Program at Princess Margaret Cancer Centre and received a bachelor of science in biology from York University. She studied at the University of Toronto with Dr. Tak Mak and completed her post-doctoral training at the University of Zurich with Nobel Prize winner Dr. Rolf Zinkernagel and Dr. Hans Hengartner. Dr. Ohashi's research interests involve understanding T-cell tolerance as well as strategies to promote tissue-specific immune responses and translating these findings into clinical trials. Her research has proven many basic principles in T-cell tolerance and identified novel concepts in immune regulation. One of her greatest achievements in the field of immunological science is her contribution to the establishment of an immunotherapy program at the Princess Margaret Cancer Centre in Toronto. This involved leading clinical, academic, and industrial players in the field, linking research in genomics and bioinformatics with basic and translational science and clinical trials of novel anti-cancer immunotherapeutics.
Read the full announcement