Bachelor of Arts (BA) - Honours
Understand the human condition from the perspectives of young people. Our program takes a child-centred and children's rights-based approach to this relatively new field of study. You will explore the many facets of global childhoods from award-winning faculty members and distinguished researchers.
Our interdisciplinary and humanities-based approaches include courses from sociology, psychology, literature, history, anthropology, and human rights and equity studies. You will gain knowledge, skills and experience for working in child- and youth-focused settings and organizations. This program also opens doors to further study, including advocacy work, counselling, education, health and wellness, international development and much more.
Quick Links
OUAC Code: YFX
You will learn:
---
Gain new and critical understandings of children and youth, their cultures and their rights.
Get a solid background in youth social justice advocacy and community engagement practices.
Develop vital career skills including effective communication, teamwork, critical thinking and problem solving.
Hands-on experiences
---
Lead research with young people in the wider Toronto community in our 4th-year honours research project.
Participate in a wide range of experiential activities in the classroom and community.
Participate in a range of experiences with young people, both globally and locally.
My undergraduate experience within the Children, Childhood & Youth program has been incredibly rewarding. With the faculty's passion for student success, I have felt supported through every step of my degree. In my classes, my professors and TAs have not only helped me foster my passion for this field of study, but have also encouraged me to pursue valuable learning experiences beyond the classroom. Being able to serve as the vice president for the CCY Student Association over the past year has also helped me connect with other CCY students, make lasting memories, and provide the same support I have received. The CCY program has been such a wonderful community over the past four years and for that I am extremely grateful.
I will now be pursuing a Master's of Arts in Child Study and Education at the Ontario Institute for Studies in Education at the University of Toronto. Through the CCY program, I have been able to develop a foundation of knowledge about child-centred pedagogies and rights-based practices that will help me as I pursue a career in teaching.
— Katelyn Conferido, Governor General's Silver Medal Recipient
Alumna, Children, Childhood & Youth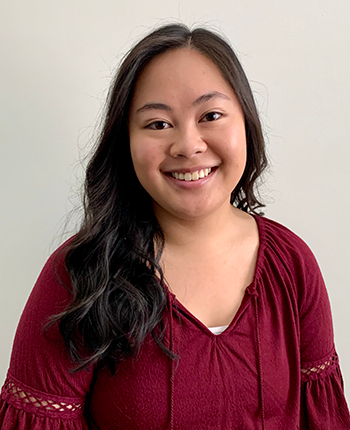 Questions?
Current and future students can contact the program by emailing lapsccy@yorku.ca.