Over 2022-23, the Faculty of Science's experiential education (EE) program has seen record growth, with co-op applications increasing by 180 per cent and internship applications increasing nearly 140 per cent over the previous year. As well, this summer, 110 student opportunities were posted by 21 employers.
"Much of the growth has been due to the efforts of our EE staff and faculty members in establishing connections and proper channels for support and feedback, such as creating our EE Advisory Committee and connecting with the YU Experience Hub, Career Centre and YSpace. We also built a partnership with BioTalent," said Michael Scheid, associate dean of students in the Faculty of Science.
EE opportunities through the Faculty allow students to deepen their learning and apply theories learned in the classroom to hands-on, paid work experiences. These opportunities consist of co-ops, which allow students to alternate between periods of work experiences and periods of study, and internships, which offer students, who have completed their third year, to start a work placement for four to 16 months before returning to school to finish their degree.
Three students share highlights of the program's ability to provide a positive and excellent way to learn new technical and collaboration skills, to gain work experience and to expand professional networks.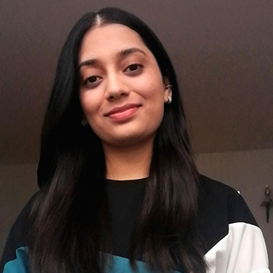 Wania Khan
Biomedical science student Wania Khan is participating in a one-year internship at Sanofi, a health-care and pharmaceutical company, on the Bioprocess Research and Development team, where she is assisting with experiments as part of a vaccine research project.
"The most important learning skill I gained is dexterity, where I was able to take samples directly from fermenters using a syringe while also focusing on clamping and unclamping various tubes without contaminating the culture inside the fermenter promptly," she said. "This experiential education opportunity has helped me gain new networks and friendships, i.e. working closely with scientists, technicians and other co-ops from different universities and educational backgrounds."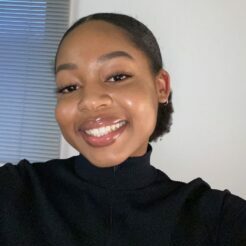 Alexandria Nelson
Biomedical science student Alexandria Nelson is participating in a one-year co-op placement in the quality control stability department at Sanofi. Her responsibilities include handling and managing vaccine inventory and assisting with data analysis.
"So far, my placement has been helpful in understanding what the vaccine manufacturing process is like, which has been even more insightful considering the demand for vaccines throughout the pandemic," said Nelson. "I've also enjoyed getting to know my co-workers and how their career paths have unfolded. I've learned that my journey may not be linear, but there will always be opportunities for growth in whatever I choose to pursue."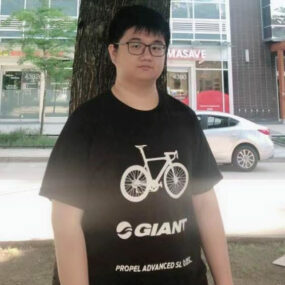 Yibin Zheng
Statistics student Yibin Zheng is participating in a research internship in the Department of Applied Mathematics at Hong Kong Polytechnic University. As a research intern, he is responsible for using the Bayesian statistics theory to work with R, a programming language, and help solve statistical problems.
"During this internship, I have enhanced my ability to collaborate with others as a team, such as organizing and distributing research chapters, and conducting discussions," he said. "I believe this will be very helpful for my future career."
Students can learn more about the Faculty of Science's EE opportunities at yorku.ca/science/students/experiential-education.