French Studies Associate Professor Dominique Scheffel-Dunand has written an insightful essay that explores the future of teaching and learning from a variety of perspectives and offers a futuristic view of the university in 2040.
When recently asked to reflect on the future of teaching and learning, particularly for the next 20 years, my brain right away traveled to the time when a famous Canadian academic, Marshall McLuhan, poetically coined in the 60's the ideas of "Classrooms Without Walls" and the "Global Village."
McLuhan variously labelled his alternatives to classroom as "classroom without walls," "city as classroom" and the "little round schoolhouse." He observed in the sixties, that built structures and spaces dictate how we work and interact in them. The educational settings then were catching up and considering ways of taking learning out of classrooms with radio and TV broadcasts, fiction, cinema and journalism to complement information and knowledge transferred in class settings. Our York University students in 2022 can experience these explorations of classroom without walls and their current expanded meanings in work-related learning environments, in experiential learning, in curricula that foster acquisition of intercultural competencies. The flipped classroom approach, the recent release of open MOOCS, technology-enhanced class settings blurring what is home and school life and, of course, learning frameworks supported by AI are all today common practices and a new reality for instructors and learners alike.
At York, like in other post-secondary institutions, academic communities have embarked in this journey of aligning presentism with education. For example, in initiatives such as the cross-faculty C4 project, in the explorations of Globally Networked Learning that foster global comparative and collaborative learning or in projects embedding UN SDGs in research-action activities. Moreover, how to deal with presentism in today's classroom is formally discussed in pan-university working groups to map communication and educational strategies that invite exchanges on "Openness, "Accessibility" and "Equity" in the classroom. The principles of Openness are shifting learners' passive or active towards new educational practices that require searching of data, information and knowledge outside the classroom walls; foster an understanding of tools and platforms inspired from the semantic web; and contributing to networked repositories aggregating original content and feedback/assessment on content simultaneously such as in OER Commons, eCampus and Pavillon.
How can one further imagine the impact of presentism in the classroom? How can we collectively be prescient to craft teaching frameworks and learning pathways that (i) mimic, support and enhance our multi-tasking brains incapable any longer of storing information and knowledge without relying on AI and repositories to curate data and thoughts while (ii) expressing our consciousness and deep understanding of the multi-faceted worlds we live in? First, young people are the most adaptable to innovations in teaching and learning because they are less likely to mourn what they never knew. They are already getting part of their knowledge through real-time streams to live multiple realities. They are contributing and reacting to other's opinion on platforms such as Discord, Tik Tok to express their concerns, aspirations and understandings of the multiple worlds they live in here and there. They are consuming networked and remote knowledge that can be packaged into accessible OER freely 24/7.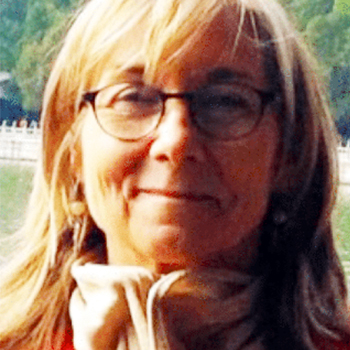 Storing ideas, knowledge, data, in relationship to other thoughts and knowledge refreshes and creates new neural pathways allowing multi-faceted problems in a discipline to be intersected to adjacent problems and responses in other disciplines or by the public at large. Further iterations of learning spaces like C4 and GNL along the academic progression continuum of our students will anchor reflective critical thinking and the cross-pollination of ideas via dialogues for the co-creation of knowledge.
The future of teaching and learning encourages instructors and learners to reflect now on the competencies, skills, literacies and knowledge the workplace and societies the world in 2040 will require. They have to be ethnographers, historians and stewards of their own learning journeys in long-life learning Our new hyperconnected fractal reality is quite incompatible with the way most educational or academic institutions still operate today where teaching, learning, research and service are based on a cycle of planning, feedback and internal policy making. Pattern recognition and timelines brought by presentism is adverse to linear and analytical thinking but addressing the challenges they bring to timeless educational practices as we knew them may guide us to where we need to be by 2040!
Full story available on YFile.