Christina Sharpe, a professor and Tier 1 Canada Research Chair in Black Studies at York University, was recently recognized by the National Book Foundation for her new book, Ordinary Notes (Farrar, Straus and Giroux/Macmillan Publishers, 2023). Longlisted for the National Book Award for non-fiction, Sharpe's book was named among nine other finalists for the prestigious award, out of 638 publisher submissions in the non-fiction category.
This year's longlisted authors have been previously honoured by the Orwell Prize, the Sor Juana Inés de la Cruz Prize, the Windham-Campbell Literature Prize and the Pulitzer Prize.
Ordinary Notes has received overwhelming praise for its literary innovation and careful examination of profound questions about loss and the shapes of Black life that emerge in the wake. In a series of 248 notes that gather meaning as they're read, Sharpe skillfully weaves artifacts from the past – public ones alongside others that are poignantly personal – with present realities and possible futures, intricately constructing an immersive portrait of everyday Black existence.
Sharpe's previous book, In the Wake: On Blackness and Being, was named one of the best books of 2016 by the Guardian and was a non-fiction finalist for the Hurston/Wright Legacy Award.
The 74th National Book Awards shortlist will be announced on Oct. 3 and the winners will be revealed on Nov. 15, at a special ceremony and dinner. For more information about the awards, visit nationalbook.org.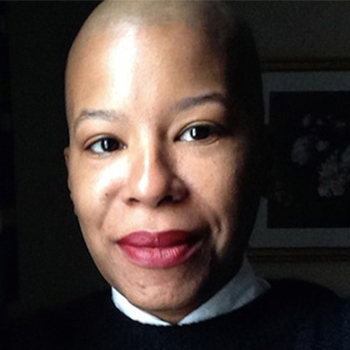 Originally published in YFile.