ECON 1530
Introductory Mathematical Economics I
---
PASS Session Information
To find information about your session, select your section of the course from the listing below.
---
If the session is offered over Zoom, before attempting to meet on Zoom, make sure that you're joining the call at the appropriate day and time!
Hi everyone, I'm Chloe, and I am in my third year of financial and business economics. A fun fact about me is that I am a huge fan of Justin Bieber, which is also the main reason that I came to Canada to study. And I am still waiting for his concert in Toronto! Looking forward to seeing you all in the PASS session.
— Chloe Wang, Pass Leader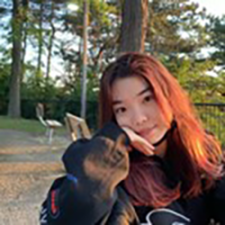 Hello everyone! My name is Mark-Anthony and I am a third-year Financial and Business Economics student; I am extremely excited to be your PASS Leader for ECON 1530 for this Fall. My pronouns are he/him. A fun fact about me is that I am a coffee person and enjoy making new coffee recipes everyday. I am looking forward to meeting you all in PASS!
— Mark-Anthony Bassil, Pass Leader