The June 2022 Application to Graduate is now open and the deadline to apply to graduate in June 2022 is March 1, 2022.
As you get ready to graduate, we're here to offer assistance in several areas. Watch our detailed webinars for useful tips on completing your undergraduate studies at York, pursuing degrees at the post-graduate level and translating your academic knowledge into career success. Stay tuned to this page for additional resources and future events!
Featured Event
Understanding Canadian Workplace Culture
March 17, 2022
Are you graduating soon and looking for your first full-time job? Nervous about navigating Canadian workplace culture and norms? Join us on the 17th for a hands-on workshop where we'll explore some common behaviours, misconceptions and expectations in a typical Canadian work environment. Leave the session feeling confident and ready to put your best foot forward!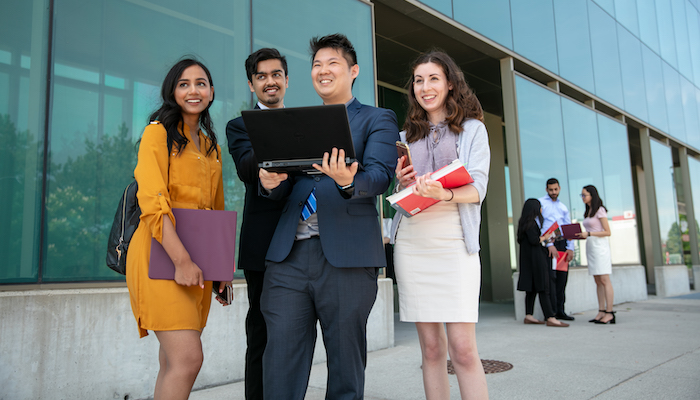 Past Events
---
Discovering Careers as an International Student
March 10, 2022
One of the key factors in whether or not you find a job after graduation is your contacts in the field. We know how hard it can be to build your professional network as an international student. Hear first-hand from LAPS international student alumni how they overcame this challenge and start growing your network!
---
ABCs of applying to post-grad studies at York!
February 15, 2022
Are you an international student who is considering post-grad studies at York? Gain insight into everything you need to know from the programs most likely to admit international students, tips on the application process, how to identify strong references, funding opportunities and more!
---
Everything you need to know about immigration
January 26, 2022
Learn about your immigration options after graduation - study permits and visa extensions, obtaining permanent residency and more.