During the 2023 American Political Science Association (APSA) Annual Meeting in Los Angeles earlier this month, Basileus Zeno, a sessional assistant professor in the Department of Politics in Faculty of Liberal Arts & Professional Studies (LA&PS), received the Best 2022 APSA Paper award from the association's Middle East and North Africa (MENA) Politics Section. Zeno presented his paper, "The Shifting Rhetorics of the Syrian Uprising: Politics of Sectarianization," at APSA's annual event in Montreal last fall.
A peer-reviewed version of Zeno's winning paper, which addresses the puzzle of how narratives articulated during the Syrian uprising shifted from calls for political reform to sectarian and militarized discourses, was published in the Nations and Nationalism journal last March, and it was also recognized by the Syrian Studies Association with the 2022 Most Outstanding Article Prize at the 2022 Middle East Studies Association Annual Meeting.
"Seeing your work acknowledged by scholars who have always inspired you is truly an honour," says Zeno, who joined York in July of last year from Amherst College in Massachusetts, where he held the Karl Loewenstein Fellowship in Political Science. "The paper deals with a sensitive and thorny topic, and it benefited from several rounds of feedback and critiques, so I owe my Syrian interlocutors and friends, as well as many scholars, my deepest gratitude. In fact, I almost gave up on completing this research project, but now I'm glad I didn't."
APSA's MENA Politics Section is an academic society established to support, develop and publish research on the politics of the MENA region using interdisciplinary methodological, theoretical and empirical tools. The APSA selection committee praised Zeno's paper for its unique contribution to the wider scholarship of agency, identity, violence and international relations.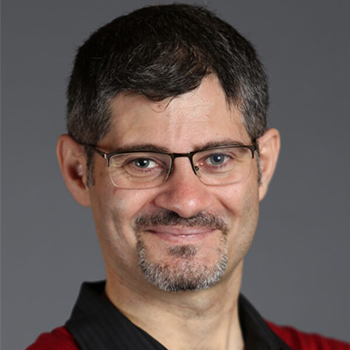 "The seed of this article was sown following the Syria uprising, in the context of the 'Arab Spring,' " Zeno explains. "It's based on my first-hand observations and weekly meetings with activists in Damascus between March 2011 and July 2012, before being forced to leave the country. The article uses an interpretivist approach and thick description to trace meaning-making processes and the gradual evolution of sectarian framing in the context of the Syrian uprising and the subsequent civil war."
While Zeno hopes his winning paper will contribute to important academic literature on violence and identity, authoritarianism and social movements, he also has a very personal attachment to this project and its impact. "Like all Syrians, I've been grappling with existential questions about home, identity and belonging since 2011," he says. "Hopefully my paper will be seen as a modest contribution to this ongoing debate among Syrians about the future of their destroyed country and fragmented society."
Earlier this year, Zeno released an academic book (in Arabic) on archeology, political economy, politics and ancient religions, titled The Empire's Mirror: The Coinage of Seleucid Kings of Syria. Published by the Arab Center for Research and Policy Studies in Doha/Qatar, it is based on the professor's field work in archeology before his displacement after the Syrian civil war. Additionally, his co-authored policy report titled "Lives in Limbo: How the Boston Asylum Office Fails Asylum Seekers" received the 2022 Clinical Legal Education Association Award for Excellence in a Public Interest Case or Project for its impact on U.S. immigration law practices.
Originally published in YFile.