Matt Golden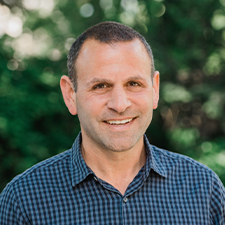 Founder & Managing Partner at Golden Ventures
BA 1992, Economics

An experienced entrepreneur and venture capitalist, Matt has focused on startups his entire career. He has been engaged in all aspects of building and guiding disruptive companies from their very early stages. 
 
In 2011 Matt started Golden Ventures, one of the earliest micro venture capital funds, with the goal of supporting early-stage founders in their journey of realizing their vision and potential. Many funds later, Matt brings the same excitement when meeting founders building transformative technology companies. Matt previously led deals at BlackBerry Partners Fund and Brightspark Ventures. Matt cut his entrepreneurial teeth as a co-founder of Tira Wireless, a mobile games publisher and content deployment technology and services provider. Tira became a recognized industry leader in both mobile games publishing and content deployment. 
 
Matt is trained as a lawyer, specializing in business technology, financial services, and M&A at Osler, one of Canada's premier law firms. He has an LLB / MBA from the University of Ottawa, and a BA in Economics from York University.