ECON 1540
Introductory Mathematical Economics II
---
PASS Session Information
To find information about your session, select your section of the course from the listing below.
---
If the session is offered over Zoom, before attempting to meet on Zoom, make sure that you're joining the call at the appropriate day and time!
Hi everyone, I'm Chloe, and I am in my third year of financial and business economics. A fun fact about me is that I am a huge fan of Justin Bieber, which is also the main reason that I came to Canada to study. And I am still waiting for his concert in Toronto! Looking forward to seeing you all in the PASS session.
— Chloe Wang, Pass Leader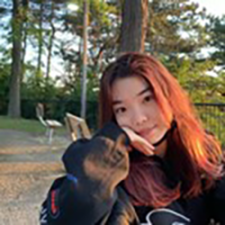 Hi everyone! My name is Fatima and I am a second year Financial and Business Economics student. I took Econ 1530/1540 last year and found the course super interesting which is why I decided to become a PASS Leader. A fun fact about me is that I love travelling, exploring new places especially restaurants (not gonna lie I'm a huge foodie) and am always down for spontaneous plans. I also love meeting new people and making new friends. I look forward to seeing and getting to know you in my sessions.
— Fatima Naeem Shaikh, Pass Leader
Hello! My name is Jacob and I am in the concurrent education program here at York while majoring in Economics. I always found Econ based courses to be extremely interesting and so I wanted to become an economics high school teacher. This led me to the Pass program as I get to help students with economics, just like I will be doing in the future. A fun fact about me is that I used to be a swim instructor/lifeguard for 3 years. See you all in PASS!
— Jacob Shapiro, Pass Leader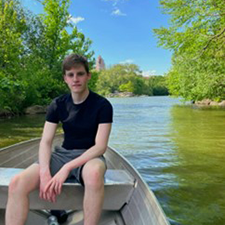 Hello everyone! I'm Jessell and I'm a 5th year student in Economics. Pronouns are she/her. I will be your PASS leader for ECON 1530/1540. You'll mostly see me with iced coffee, by the way. You can also talk to me about anything (as long as it's not inappropriate!). Looking forward to seeing you in my sessions.
— Jessell Miranda, Pass Leader