ADMS 3530
Finance
---
PASS Session Information
To join a session, select your section of the course from the listing below.

Before attempting to meet on Zoom, make sure that you're joining the call at the appropriate day and time!
---
Hello! My name is Priya and I am a third-year commerce student majoring in finance. I will be a PASS leader for ADMS 3530 and am super excited to be facilitating the sessions this fall. I hope to help you excel in ADMS 3530 and receive the grade you deserve just as I did with the help of PASS sessions. Some fun facts about me, I love to play volleyball and although I am not much of a sweet desserts lover, I absolutely love dark chocolate covered strawberries and Krispy Kreme glazed donuts. Hope to see y'all during the ADMS 3530 PASS sessions.
— Priya Gandhi, Pass Leader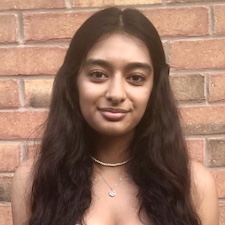 Hello! My name is Alina and I am currently a third-year BCOM student majoring in Finance. I am pleased to be facilitating ADMS 3530 PASS sessions for this academic year. Besides my passion for finance, I enjoy gaming in my free time. I am looking forward to supporting and assisting you all with your studies!
— Alina Banga, Pass Leader