ITEC 1620
Object-Based Programming
---
PASS Session Information
To find information about your session, select your section of the course from the listing below.
---
If the session is offered over Zoom, before attempting to meet on Zoom, make sure that you're joining the call at the appropriate day and time!
Hello everyone, my name is Zijing. I am a third year student in ITEC. One little fun thing about me, is that I like to take a nap in the middle of the day. I am very excited to be the PASS leader! Hope you enjoy your academic year!
— Zijing Wang, Pass Leader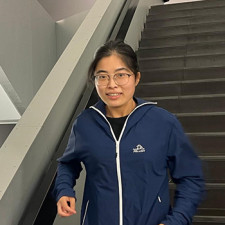 Hello, my name is Samuel and I'm a PASS Leader for ITEC 1620!
— Samuel Moore, Pass Leader