The LA&PS International Student Peer Mentorship Program connects new international students with upper-year international students to help with the transition to York University.
The program is designed to provide new international students with support, engagement, community, and a welcoming space to connect with others. In September, LA&PS international students will be matched with upper-year Peer Mentors who have already gone through their first-year on campus.
How it works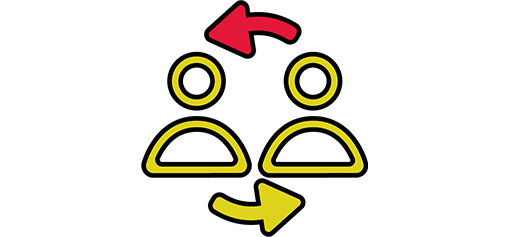 You will be matched with a peer mentor and get tips on how to be successful at York.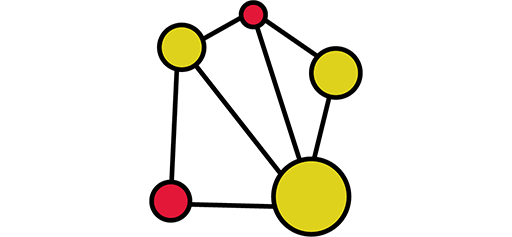 There will be opportunities to connect with others, make friends, and be engaged in the York Community.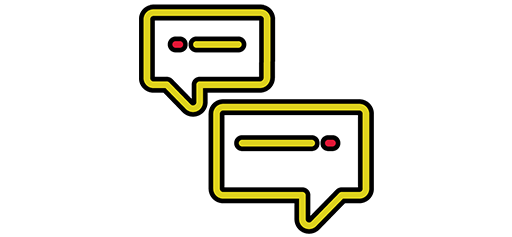 Throughout the year we will share information about available services and supports on campus.
First-Year YU International Summer Prep Sessions
---
Are you a new International student? Browse through these recorded sessions to learn about useful topics, review your enrolment steps, understand immigration facts and more.
Each session focuses on a different theme and is followed by a Q&A period for questions about course enrolment!
---
Housing 101: Everything you need to know about on & off-campus housing
June 17, 2021 | 10 - 11:30 a.m. EST
Are you looking into on- or off-campus accommodation during your time at York? In this session you will learn about the different residence options offered at and around the York campus, how to apply to them and how to prepare for your move to campus!
---
Making Friends & Getting Involved at York
June 24, 2021 | 10 - 11:30 a.m. EST
Worried about making friends as an international student? In this session you will learn about the many ways you can get involved in York's vibrant community by getting to know about the university's clubs, councils, college system, and residence social life.
---
Job Hunting 101 as an International Student
June 30th, 2021 | 10 - 11:30 a.m. EST
Do you want to gain work experience and earn money while studying in Canada? Join our job-hunting session and learn about how to find a part-time on/off campus job, eligibility requirements, immigration restrictions and more!
---
First-year Anxiety & Wellness Supports at York
July 8, 2021 | 10 - 11:30 a.m. EST
Are you feeling anxious about your upcoming year at York? Don't worry, you're not alone! Join us to learn more about the various FREE wellness supports available to you at York. We'll cover everything from health insurance coverage for international students to online counselling services and York gym memberships!
---
First Year Expectations vs. Reality?
July 15, 2021 | 10 - 11:30 a.m. EST
The days leading up to the start of your university life can be overwhelming. Join us for a group reflection session where your International Student Peer Mentors will guide you through activities with your peers on first-year expectations, fears, goals and what you are most excited about. You will also have the opportunity to design vision boards for your first year while making new friends!
---
How to support yourself financially as an international student
July 22, 2021 | 10 - 11:30 a.m. EST
In this session, you will learn about the many opportunities York offers to help you support yourself financially while you are studying, from applying to scholarships and bursaries as a current student to obtaining on-campus jobs and paid research opportunities.
---
Prepping for your arrival to Canada
July 29, 2021 | 10 - 11:30 a.m. EST
The clock is ticking, time to pack your bags and head to your new home away from home at York! Wondering what you need to have to avoid any stress with immigration? Wondering about what to pack, how to set up a Canadian bank account or where to get a sim card? Look no further, we've got you covered! In this session we will take you through the necessary documents you'll need, what to pack and how to get settled in Canada.
---
How to get "A's" in your first year!
August 5, 2021 | 10 - 11:30 a.m. EST
Nervous about starting your classes and adjusting to North American academic life? We are here to help! Join upper year international students to learn all the tips and tricks for you to feel confident about starting your classes in September. Learn about useful study hacks (skills), get to know what your professors expect, find out where all the resources are that you will need, and more!
---
What I wish I knew as a first-year student
August 12, 2021 | 10 - 11:30 a.m. EST
Wish you could ask an upper-year student what to expect in your first year? Well, now you can! Join our panel of International Student Peer Mentors for a fun-filled Q&A session where you will get to ask all your burning questions about York. Benefit from the experience and advice of upper-year international students who have been where you are, to prepare for your university experience.
---
Welcome to York (and Toronto)!
August 19, 2021 | 10 - 11:30 a.m. EST
Excited to move to Toronto? We're excited to welcome you! Join us for a virtual tour of some of the best spots to discover in Toronto and on York's campus! You will also learn about all the fun things you can do during your weekends in Toronto (and Ontario!) from the hottest restaurants and cafes to the best day trips. We'll also talk about why you don't want to miss out on York Orientation!