We all know that trying to figure out "what to do with your life" after graduation can be a daunting task. However, for Black students navigating systemic barriers that persist in today's working world can make getting on the path to career success that much more difficult.
We turned to four Advancing Black Students mentors participating in the Advancing YU program to share career advice to inspire and guide the next generation of Black leaders in Canada. Each of these York University alumni have carved out unique paths in their respective fields, and they are now using their experiences to offer valuable insights and supports to Black students on their own career journeys.
Derek Willie, Political Science, Bachelor of Arts (BA), Senior Director, Marketing, ADP Canada
Growing up in the Jane and Finch area, I experienced many of the socioeconomic challenges that one encounters when in the early stages of building a career. Currently, I am the Senior Marketing director at ADP Canada where I'm responsible for the pricing of all solutions across all market segments. In addition to consulting, I also sit on the Board of Directors of First Stage Child Care (FSCC), a not-for-profit organization that focuses on providing affordable childcare to communities facing socioeconomical challenges across the Greater Toronto Area.
I believe that people and culture are the most valuable resources within an organization. And when I reflect on what inspires me most about the work that I do, it's being part of a Fortune 500 company with a great culture that truly embraces diversity and integrity. The amount of change and disruption that's occurring within the Human Capital Management (HCM) industry also makes working in this space incredibly exciting.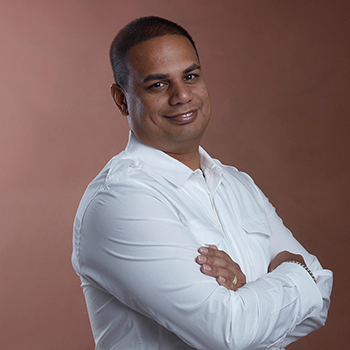 The advice I'd like to give students is: Your career, like life, is a journey. One should remain open to experiencing new paths and avenues that may not have been foreseen. Play to your strengths and do what you love as it is key to being happy.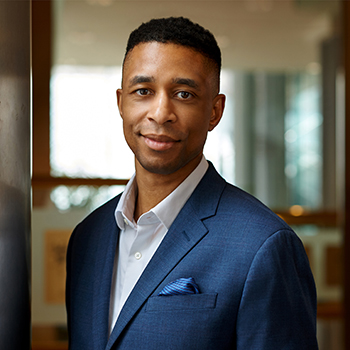 Kareem Bonner, Sociology, Bachelor of Arts (BA); Minor in Business Administration, Marketing Director, The Lavin Agency
I'm a digital marketing professional with over 18 years of experience in the field, but this career path wasn't always the obvious choice when I was first starting out. After graduating from York University in 2001 with a degree in Sociology, I hadn't a clue about what I really wanted to do with my life. And it took me some time but, in the end, I figured things out. My journey began at Dell Canada Inc. and after experiencing an array of different roles in the industry, I am now the Marketing Director at the Lavin Agency.
In my line of work, I find great inspiration in being able to use digital marketing channels—website, social media, email—to help market key speakers, such as Greg Hoffman, Shaun King, Wajahat Ali, Margaret Atwood, who are helping to change the world. I enjoy working, listening and learning from these speakers while leading a strong and great marketing team.
You will not exactly know what your path will be before, during and after university—it's ok if you don't. You will figure it out. There are people like me and other Black student mentors that can help you achieve your goals. No one can achieve success on their own. Surround yourself with good people who can inspire you to become the best version of yourself.
Kamika McLean, Law & Society, Bachelor of Arts (BA), General Counsel & Corporate Security, WeShall Investments Inc.
I am the General Counsel and Corporate Secretary of the private equity company WeShall Investments Inc.("WeShall"). Here, I provide risk mitigation, legal and governance advice. As an active member of the WeShall leadership team, I oversee the business and operational activities of the companies by maintaining awareness of the competitive market landscape, expansion opportunities and industry developments. With a master's degree in Public Health, I've worked with hospitals, charities and universities conducting award-winning health studies and writing published research papers. My work primarily centered on the reduction in STI and HIV/AIDS-related stigma in the Black Caribbean community in London (UK).
These career experiences have given me a strong appreciation for the value of diversity of thought and opinions which I've brought into my role on various boards, including the Board of Directors of the Young People's Theatre and Director-at-Large and Treasurer of the Black Female Lawyers Network. As a General Counsel of WeShall, I truly enjoy managing the entire legal function for WeShall and its subsidiary companies, which includes litigation matters, M&A and employment disputes. I find it rewarding to help the business and operations team by providing advice on strategic planning and budgeting.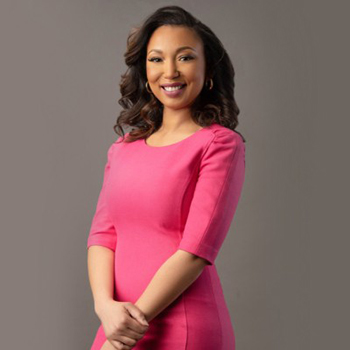 My advice to Black students at York University is to get involved! Engage with your interests, passions and be open to unexplored possibilities. It's important to gain as much exposure as possible and to embrace opportunities to learn. I encourage you to envision the successful career you want, then to get busy working towards it.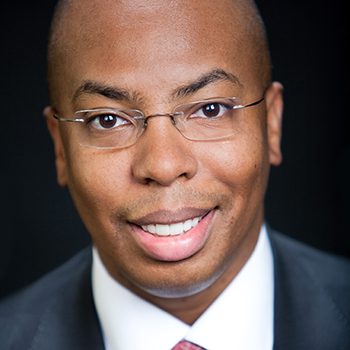 Marlon Reid, Commerce, Bachelor of Commerce (BCom), Community General Manager, Canadian Imperial Bank of Commerce (CIBC)
I am currently serving as a Director in the Client Segment Strategy & Franchising group within the Personal & Business Banking arm of CIBC, where my focus is on the Inclusive Client Segment. The Inclusive Client Segment seeks to help make the ambitions of underserved communities, such as Indigenous clients, Black entrepreneurs, and Persons with Disabilities, a reality. Our work is underpinned by a comprehensive and robust Financial Education strategy. Additionally, I support the transformative and impactful work being done to engage the Mass Affluent client segment.
I also serve as Co-Lead on CIBC's Black Employee Network, connecting team members and helping to advance talent from the Black community. The work I do within this Employee Network complements the commitment I have to the broader community. As a tireless and committed community leader, it's important to know that my values and care for the Black community is mirrored in the workplace.
Recently, I was recognized as one of Canada's 100 Most Influential Black Canadians by AFROGLOBAL TELEVISION. Among my greatest successes is having received awards in the names of Martin Luther King Jr. and Bob Marley, distinctions of which I am not only proud of, but humbled to be even mentioned in the same sentence of such international icons.
Working in a progressive and forward-thinking environment with some of the most talented people is what keeps me motivated each day at work. Most of all, I am inspired by the tremendous work involved in bringing about a positive difference in the lives of so many and in the effort we make to support the next generation of leaders and changemakers.
Two pieces of advice that I have for Black students at York University are: 1) It's not only what you know, it's not only who you know, it's also 'who knows you.' Take great care in cultivating and managing your brand; and 2) 'build it before you need it.' Don't wait until you need something to reach out and build your professional network. Instead, take genuine care and interest in people and embrace the exercise of discovery.