Are you enthusiastic about what you do, and want to represent LA&PS and the York community? Are you looking to enhance your personal and professional skills, and get closer to reaching your goals? Practise your leadership? Work on exciting events and activities, and other Faculty initiatives? Apply to join the Student Ambassador Program, where you'll have the chance to learn teamwork, event management, effective writing and workshop hosting, among others.
How does it work?
Ambassadors participate in events throughout the academic year as individuals and within a team. You'll be required to complete activities in academic, professional and personal development. After completing each activity, you'll do a reflection exercise that outlines what you've learned. Details on this process will be provided at the orientation.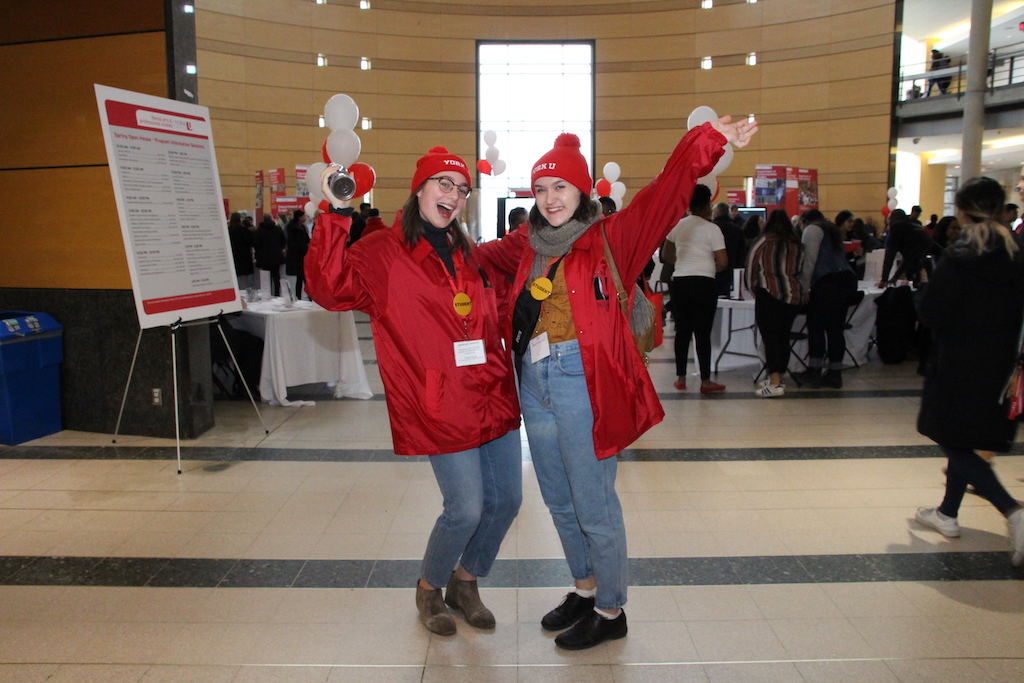 ---
Team Participation Events
Complete at least one team event per semester. Events include open houses and recruitment fairs.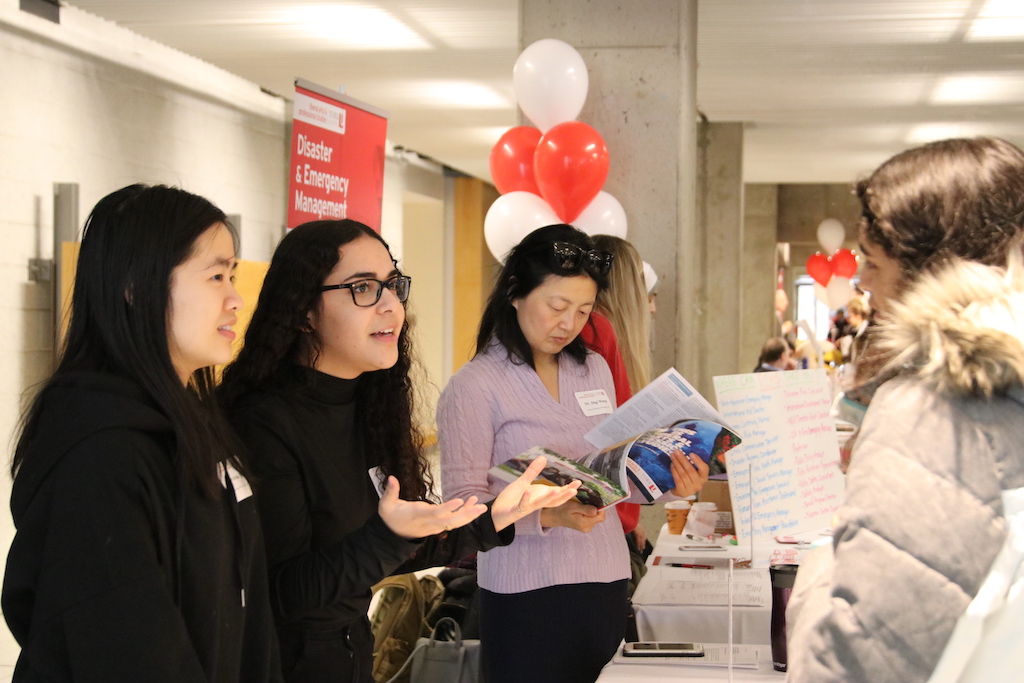 ---
Individual Participation
Complete activities and reflection exercises in three areas of competency. Activities include training and workshops.
---
Academic Development
Complete one Learning Skills workshop and one Writing Skills workshop per semester.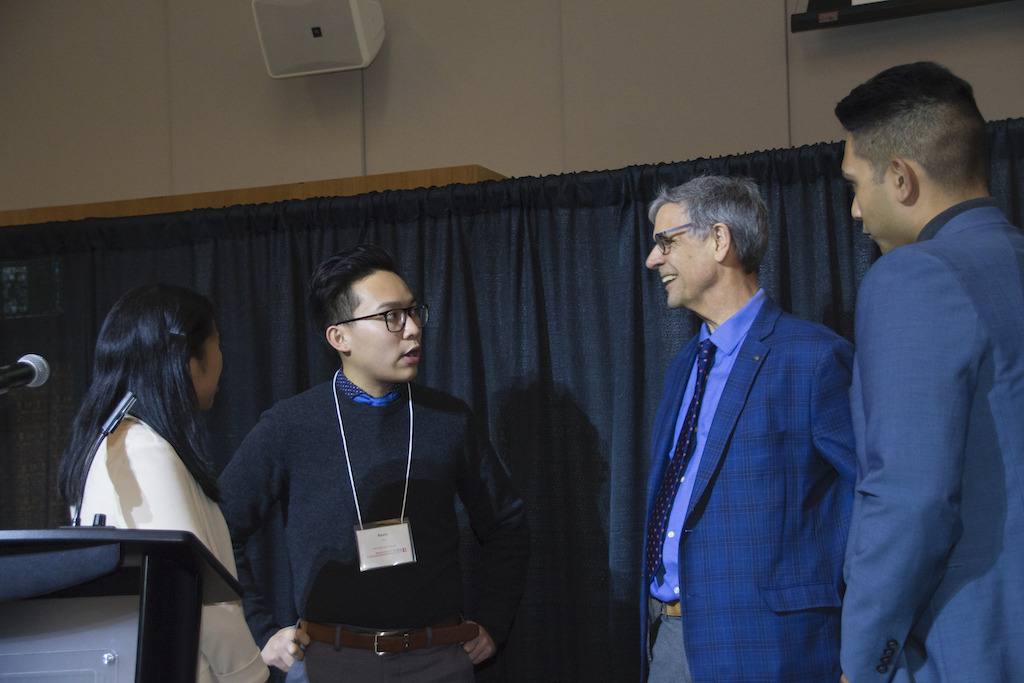 ---
Professional Development
Complete two Career Centre workshops per semester.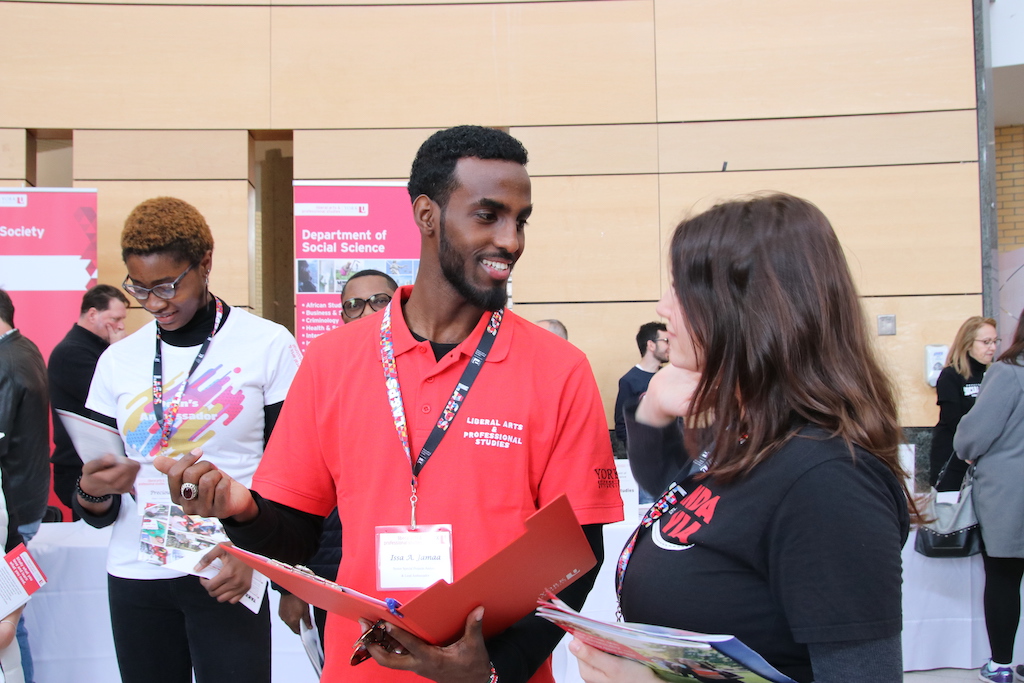 ---
Personal Development
Complete two college-hosted workshops per semester.

Apply Now!
Contact lapsamb@yorku.ca.
To apply, you must have a minimum cumulative 5.0 GPA and 24 or more York University credits.
Depending on your level of involvement, at the end of the academic year, you'll be eligible to receive a Certificate of Participation (for completing two team activities and one individual activity) or a Certificate of Leadership (for completing two team activities and five individual activities).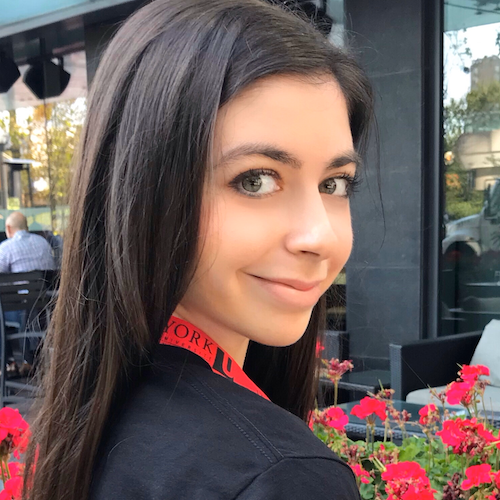 "As an ambassador, I developed important skills that are applicable to both social work and education. Particularly, at Fall and Spring Campus Days, I asked open ended questions, actively listened, and effectively communicated information about our faculty to prospective students and their families."
— Victoria Canale
"The Faculty of Liberal Arts & Professional Studies has really assisted me immensely in achieving my career and personal goals. I see the faculty, staff and students as great assets to my educational achievement."
— Babatunde Mustapha