The annual Kitty Lundy Memorial Lecture honours the late Kitty Lundy, an admired educator of sociology who was associated with York University's former Atkinson Faculty of Liberal & Professional Studies from 1986-89. Lundy was known for her commitment to students, her deep connection to social justice issues and passion for teaching.
To honour her memory, the Lundy family established the Kitty Lundy Memorial Fund, which supports the annual lecture. Each year, the memorial lecture features an individual whose scholarship and creativity address principles to which Kitty Lundy exhibited commitment: engaged learning, equity, and the dissemination and exchange of ideas and knowledge with communities residing within and outside of York University.
2022 Kitty Lundy Memorial Lecture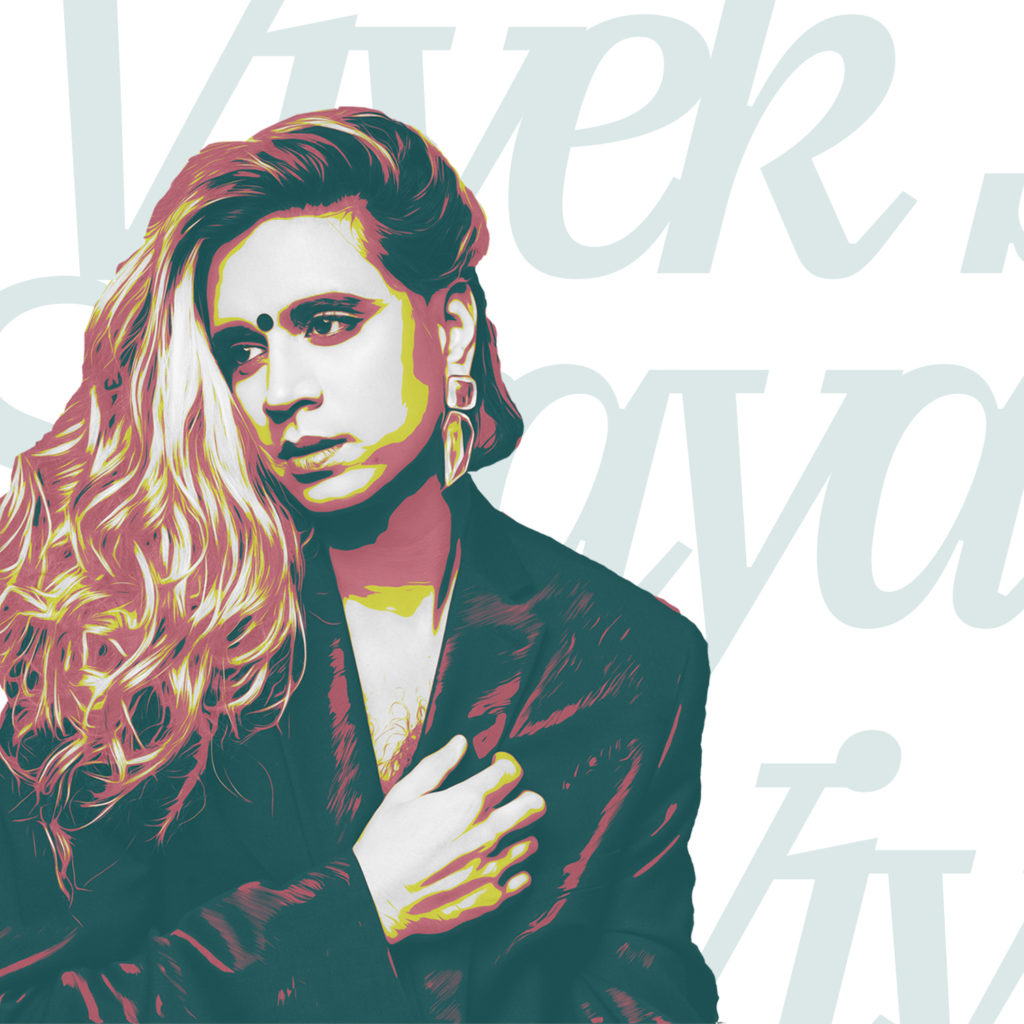 Collaboration as a Path to Reinvention
Date: March 28, 2022
Artist Vivek Shraya shared how the act of collaborating with others not only offers the possibility of creating more meaningful and nuanced works, but also the opportunity to reveal—and be—a new version of oneself.
An accomplished author and musician, Shraya is also an Assistant Professor of Creative Writing at the University of Calgary and founder of "VS Books" which offers mentorship and publishing opportunities for Canadian Indigenous and/or Black writers over 50.
Toronto bookstore Another Story Bookshop also offered support for the Kitty Lundy Lecture.
Past Events