The annual Kitty Lundy Memorial Lecture honours the late Kitty Lundy, an admired educator of sociology who was associated with York University's former Atkinson Faculty of Liberal & Professional Studies from 1986-89. Lundy was known for her commitment to students, her deep connection to social justice issues and passion for teaching.
To honour her memory, the Lundy family established the Kitty Lundy Memorial Fund, which supports the annual lecture. Each year, the memorial lecture features an individual whose scholarship and creativity address principles to which Kitty Lundy exhibited commitment: engaged learning, equity, and the dissemination and exchange of ideas and knowledge with communities residing within and outside of York University.
2023 Kitty Lundy Memorial Lecture
Leading in the Tension: Conundrums of (In)Visibility for Black Women Leaders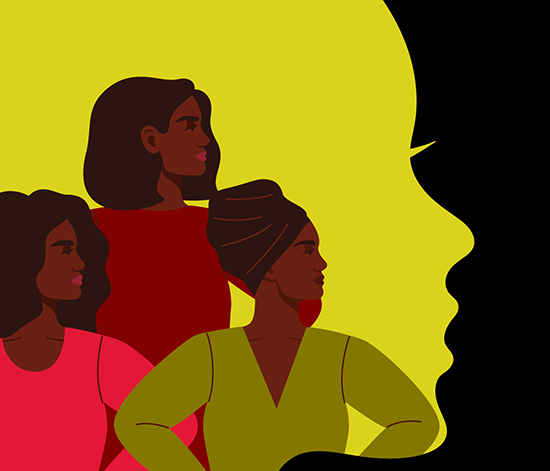 Date: March 16, 2023
Paulette Senior, York University alumna and President and CEO of the Canadian Women's Foundation, has devoted her life and career to breaking down systemic barriers and building gender justice for women, girls, and gender-diverse people. Her personal experiences as a child ignited her interest in social justice, setting her on the path to growing belonging for marginalized people.
But even as she leads Canada's national public Foundation for gender equity, Paulette navigates in a white centric world where Black women's leadership is undervalued. Every day, she negotiates the tension of high visibility in her role while being underseen in the world. She has found herself grappling for space as a leader, wrestling with her own humbling learning and growth, while sustaining a prominent voice for intersectional feminist social change. It is a constant negotiation where power, strength, and displacement collide.
This is the tension that pulls at many Black women leaders today. After years of leadership in the national movement for gender justice, Paulette revealed how she leads in that tension, facing the strain in the hopes of holding herself and others close, of never being wrenched apart. Her insights offered an inspiring vision for the future of truly inclusive feminist action as a site for equity-seeking people and communities to thrive.  
Past Events