Four graduate students at York University's Dahdaleh Institute for Global Health Research will showcase their work on Dec. 14 at the Keele Campus. The students – Eric Asempah, Hillary Birch, Yuliya Chorna and Nilanjana Ganguli – will present their global health research, share more about their research journeys and discuss their progress during the third annual Global Health Graduate Scholars Symposium.
The Dahdaleh Institute supports graduate research and scholarly and creative activities in line with the three themes of the Institute – planetary health, global health and humanitarianism, and global health foresighting – at York University.
The Dahdaleh Global Health Graduate Scholarship was created to attract exceptional incoming and continuing domestic and international graduate research students to the Dahdaleh Institute for Global Health Research. The scholarship is granted annually to graduate students who demonstrate outstanding academic achievement in global health research.
About the Dahdaleh Graduate Global Health Scholars
Eric Asempah is currently a PhD candidate in the Faculty of Health, School of Health Policy & Management. Using human papillomavirus (HPV) vaccine as a marker, Asempah's research titled "Imperatives for a nationwide HPV vaccination program: A foremost approach to cervical cancer prevention in Ghana" focuses on HPV vaccination policy and increasing the accessibility of the vaccines in low- and middle-income countries. At the Dahdaleh Institute, Asempah is involved in global health policy research on access to pharmaceutical and biopharmaceutical interventions in low-income settings and on building equitable access to medicine.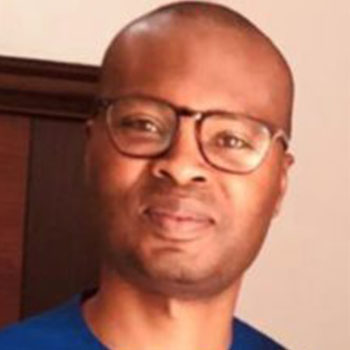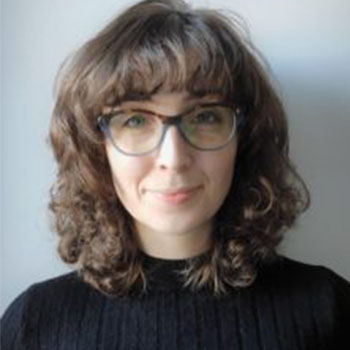 Hillary Birch is a PhD student in environmental studies in the Faculty of Environmental and Urban Change where she is a SSHRC doctoral Fellow. She holds a master's degree in urban governance from Sciences Po in Paris, France where she studied the urban governance of Ebola in Monrovia, Liberia. She also holds a master's degree in political science from McGill University. Birch has worked in various roles related to global health concerning sexual and reproductive health and early child development. Her PhD explores how projects of global health intersect with processes of urbanization that shape flows of water in a city and change its quality. The research she will present during the symposium is titled "Using quality to see the body and health in urban political ecology."
Yuliya Chorna is a PhD student in social anthropology. She has an academic background in social work and extensive work experience in the field of global health policy and practice, including in senior leadership positions for not-for-profit NGOs focused on social equity and rights in the fields of tuberculosis (TB) and HIV/AIDS. Chorna has been a member of the Social Science and Health Innovations Network for Tuberculosis (SSHIFTB) at the Dahdaleh Institute since its inception in 2020, networking with the community of TB researchers worldwide. She will present findings from her research project titled "Global tuberculosis response in the context of the 2023 United Nations General Assembly high-level meeting on TB."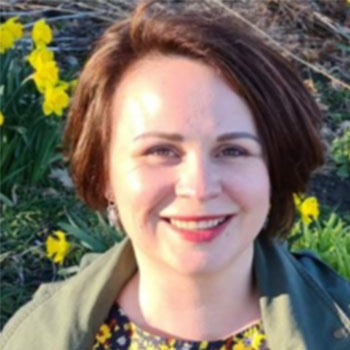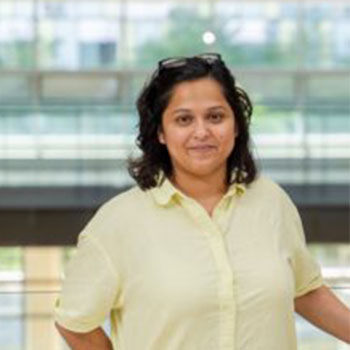 Nilanjana Ganguli is a PhD student in the Faculty of Environmental and Urban Change. Her doctoral research focuses on modelling the gendered health impacts of climate change in Malawi using a combination of community participatory methods and soft systems methodologies. Ganguli has a master's degree in environmental studies and a bachelor's degree in biotechnology from York University. She has also completed three years of biotechnology research technologist training at Seneca College. She will share insights from her research project titled "Modelling gendered impacts of climate change in the Lake Chilwa Basin, Malawi."
Read more about the Institute's Global Health Graduate Scholarships program.
Register to attend the symposium and learn more about the event.
Originally published in YFile.