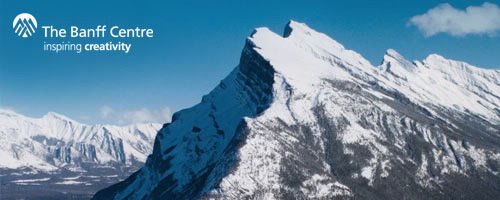 via Akimbo:
Call for Applications
BNMI Co-production Residency: Almost Perfect
Program dates: June 4 – July 4, 2009
Application deadline: March 18, 2009
Peer Advisors: Antoni Abad , Daniel Belasco Rogers , Kate Hartman , Angus Leech
The Banff New Media Institute 's Almost Perfect Co-production Residency is an annual, concentrated experimental prototyping lab exploring the creation and context of location.
Through a combination of dedicated studio time, group discourse, peer critique, design exercise and studio visits, Almost Perfect looks to explore location-based artwork and the repercussions of producing work for place, and in particular in outdoor and non-urban contexts. The residency will be led by established locative media practitioners Antoni Abad, Daniel Belasco Rogers, Kate Hartman, and Angus Leech. Almost Perfect will not only support the open conceptualization of new works, but also re-visit influential pieces from this emerging medium's history.
Practitioners from all walks of locative and mobile media practice are encouraged to apply. Project proposals that extend beyond the device out into the environment, be it landscape or datascape, are especially encouraged.
Financial assistance is available.
More
For more information and to apply:
The Banff Centre, Office of the Registrar
Email: arts_info@banffcentre.ca
Phone: 403.762.6180 or 1.800.565.9989
Box 1020, Banff, Alberta
Canada T1L 1H5
www.banffcentre.ca